Technology leapfrogging: How the cloud, tablets and phablets advance tech adoption
Technology upgrades don't have to be incremental journeys from version 1.0 to 2.0. Here are three examples of innovations that have let specific demographic groups 'leapfrog' standard tech for something that better suits their needs.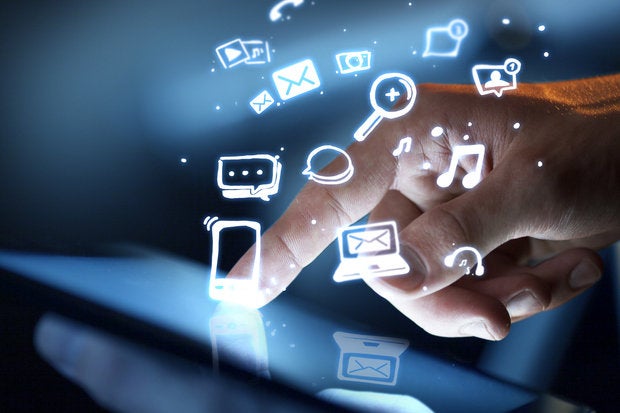 There's something to be said for traditions. After all, they're proven entities that have worked for decades. But while that standard Sinatra song may still find an audience at the weekend cookout, the same can't be said for standard technologies.
Recent innovations have helped consumers and businesses skip the established standard and adopt something that fits what they need right now. The trend, often referred to as leapfrogging, is playing out everywhere, too from small businesses to retirement homes to developing countries.
Here are three examples of emerging technology helping various groups skip existing technology, along with an explanation of how it happened and a look at what it means for the future of that tech and that demographic.
Small Businesses Skip Servers
The cloud continues to cover a greater portion of business computing. According to Technology Business Research, 82 percent of enterprises are adopting cloud professional services. Forrester, meanwhile, predicts that, by next year, more than half of enterprises will prioritize building private clouds. In all, cloud spending by businesses is forecast to reach $235.1 billion by 2017, predicts IHS Technology triple the $78.2 billion spent in 2011.
As existing businesses shift from servers to the cloud, many new small businesses are skipping servers altogether, says Dan Tully, executive vice president of Conduit Systems, an IT provider and consultant that works with small and medium-sized businesses. (So are larger organizations, including the state of Pennsylvania, which has signed a $681 million government cloud contract with Unisys.)
"You don't want to say there's a no-brainer in the industry, but it's a no-brainer to start with the cloud," Tully says. "Why take on those initial capital expenditures when the functionality is out in the cloud at a fraction of the cost?" This has especially proven true for businesses that have just received funding. They see servers as an extra, unnecessary expense.
It's not just about cost, though, Tully says. The cloud allows for accessibility anywhere, on any device. Five years ago, a laptop was all you needed to be deemed a "mobile employee." Now the market is flooded with powerful tablets and smartphones. (More on those later.)
"Getting access to brick-and-mortar server infrastructure is more problematic for those devices as opposed to going to the cloud," Tully says. "The exchange of information is seamless from those devices."
If your company opts for a cloud-based infrastructure, you need to make sure that the data is secure. Encryption is a start. Strong document management criteria matter, too for example, requiring employees to "sign in" documents they're working on and "sign out" when they're done. Ignore data security and mobile security best practices, Tully says, and you'll have "employees going off in every direction in how they store their data, how they organize it and how many copies of it are out there."