Sour notes: Our biggest complaints about Apple Music
Apple's new streaming service has a lot going for it, but there are a few things we'd love to see fixed.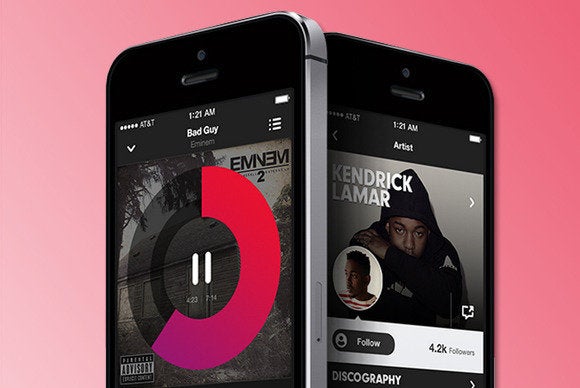 Team Macworld has been using Apple Music and digging it (for the most part) for more than a week, but that doesn't mean Apple's streaming service is flawless. There are some glaring glitches, irritating features, and bizarre design choices that have us collectively shaking our heads, even as we jam out to the curated playlists and enlist Siri to be our personal DJ.
We need to vent about it, so we compiled a list of our biggest complaints. Have something to add to the list? Share your frustration below.
And let's hope Apple works out these kinks by the time our free trials are up and iOS 9 is officially released.
The iCloud Music Library mess
Roman: The replacement of album art bug with iCloud Music Library is infuriating. I had a bunch of albums with the wrong art. Album art is important; it helps with usability, serving as icons for your music files. I restored my library using a backup and turned off iCloud Music Library, but that means I can't use many of Apple Music's features, like offline listening, or adding songs to My Music.
Oscar: My biggest gripe may be related to the iTunes 12.2 fiasco. I uploaded a lot of remixes to iTunes Cloud Library but it matched them to the original version of the song. It did this with acoustic versions, too! If this doesn't get fixed then I won't be switching. Google Play Music All Access plays remixes just fine.
Menus on menus on menus
Leah: Apple Music makes it easy for you to tell it what songs you like, but telling it what you don't like takes some annoying extra steps. You can indicate that you don't like an entire album or playlist in your For You section--just tap and hold on the album cover to pull up the option menu and select "I don't like this suggestion." And if you're listening to an artist or genre-based radio station, you can tap the "star" icon and select "Play less like this." However, the "play less like this" option is only available within stations, and I wish it carried over to playlists.
For example, one of the playlists recommended to me in For You contains a song by Chris Brown--an artist that I don't ever want to listen to, under any circumstances. I really like the rest of the playlist, however, so I'd love to simply remove that Chris Brown song, or quickly mark it as something to skip instead of having to skip it manually every time. Yes, I could save the playlist to My Music and then remove the song from there, but that involves one of those aforementioned annoying extra steps. Skipping a song doesn't really signal to Apple that I don't like a song or artist, either, so I have a feeling I'll see Chris Brown pop up in other recommended playlists.