Kim Dotcom's 'Mega' storage service dumps its beta tag, picks up some new features
Almost a year after its debut, Mega.co.nz is still standing.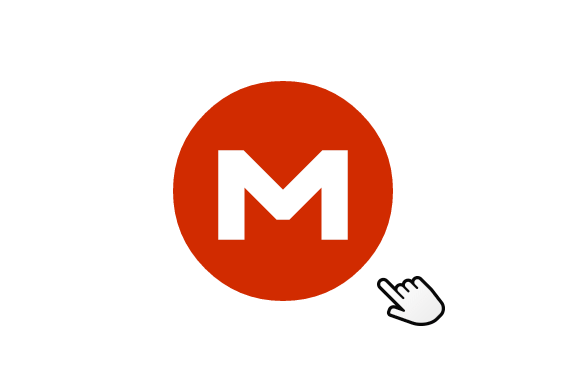 Almost a year after its debut, Mega.co.nz is still standing.
With nary a law enforcement raid blemishing its record, Mega recently announced it was out of its beta phase, and to celebrate, it gave the service a fresh coat of paint. The latest file sharing and storage service from embattled Megaupload founder Kim Dotcom is also promising some big new features in the coming months.
Mega refresh



The new-look Mega dashboard
The basic structure of Mega is still the same. You have a navigation panel on the left, a main viewing area to check out files, and buttons above the main viewing area for common tasks such as file uploads and new folders.
At the top of the navigation panel, however, you now have quick links to the trash folder (called the Rubbish bin in Mega's ye olde English), contacts, and your inbox to receive new files from other Mega users.
Mega says the overall user experience is speedier, and avatars are now on the menu, allowing you to add an image to your account profile.
There's also a new Firefox extension that Mega says will improve your security and download performance by writing data to your hard drive instead of relying on the browser. This feature lets you download whole folder structures at once.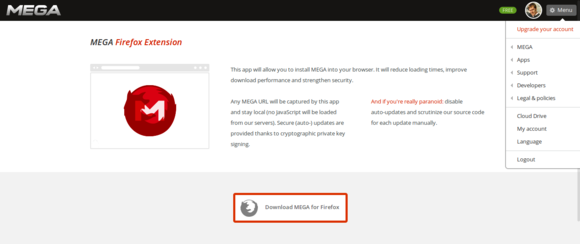 The download page for Mega's new Firefox extension.
In my tests, however, the Firefox extension could only keep a single directory structure intact. In other words, if you have a Documents folder that contains three different folders, all folders and their contents will be downloaded separately. So instead of Documents>Folder1, Folder2, Folder3, you end up with Documents, Folder1, Folder2, Folder3.
Mega's Firefox extension follows a similar Chrome app released in July. At this writing, the Firefox add-on was not available directly from Mozilla's catalog. Instead, login to your Mega account, and select the Menu icon in the upper right corner of your Mega dashboard. Next, select Apps>Firefox App to install.
Desktop sync and iOS app
The encrypted file sharer's New Zealand-based paradise also has plans to roll out an iOS app and a desktop sync client by the end of November. The desktop sync client will allow you to stay connected to Mega without the hassle of opening up a browser window.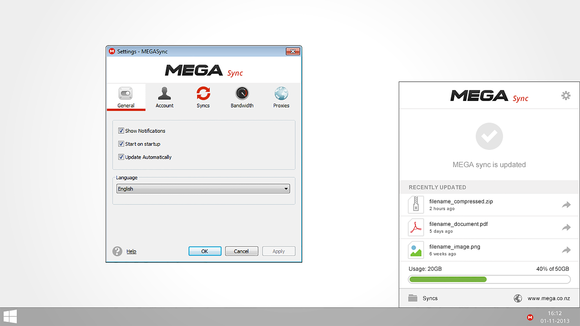 Mega's Desktop Sync for Windows slated to roll out before the end of November. (Click to enlarge.)
It's not clear if Mega will use a Dropbox-style folder that you just drag-and-drop items into, or if it will act as a connected drive similar to Wuala. In the early days of Mega's roll out, the company said it would use the latter.