Internet of Things helps asthma patients breathe easily
Medical device company Aerocrine, which specializes in devices that help physicians diagnose and monitor asthma, is using new IoT-focused services from Microsoft Azure Cloud Services to reduce device downtime and help its sales and customer support teams better service hospitals and clinics.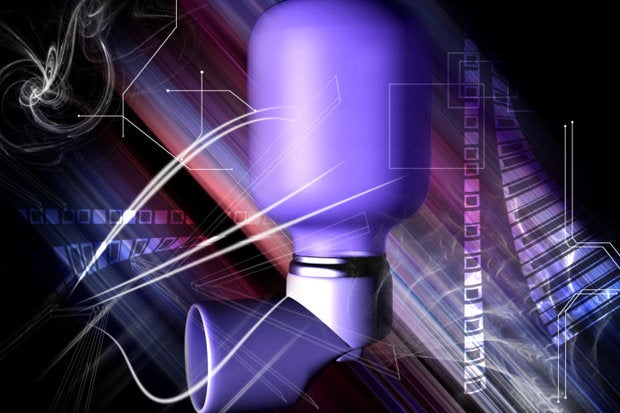 Credit: Thinkstock
With a bit of help from Microsoft and the Internet of Things (IoT), Swedish medical device company Aerocrine is helping doctors around the world diagnose and treat millions of asthma sufferers more effectively.
Asthma is a chronic inflammatory disease that causes the airways of the lungs to swell and narrow, resulting in shortness of breath, wheezing and coughing. Asthma affects nearly 10 percent of the world population (generally more in developed countries and less in developing countries) and is responsible for about 250,000 to 345,000 deaths a year.
Aerocrine makes devices like NIOX MINO and NIOX VERO, which are essentially like the breathalyzers used by police to measure blood alcohol content, but these devices instead measure fractional exhaled nitric oxide (FeNO), an important biomarker for airway inflammation. Precise measurement of the level of FeNO in a patient's bloodstream can help clinicians determine whether asthma is the cause of a patient's symptoms, even when other objective evidence is lacking.
The measurement can also be used to determine the likelihood of steroid responsiveness -- corticosteroids are the most common treatment for asthma -- and can serve as a guide to step-wise changes in anti-inflammatory medication.
The devices are highly sensitive to changes in the ambient environment and aren't indicated for home use. Instead, they're used by physicians and nurses in hospitals and asthma clinics to identify asthma in patients and monitor their progress in controlling the disease.
"Occasionally, our instruments suffer performance issues from dry weather or humidity, and we have to replace them," says Mats Carlson, vice president of Global Business Development, Aerocrine. "That leads to a few days of downtime, when patients are not being monitored. We needed insight into these issues so we could avoid that downtime."
Beyond helping its customers avoid downtime, Aerocrine was also struggling with better managing its supply chain. The devices generate a lot of data at the point of care, but the company had no easy way to transmit that data from the devices to its offices.
"We needed to analyze that data to manage the supply chain better," says Anders Murman, CTO at Aerocrine. "For example, each device contains a sensor, which eventually reaches zero measurements as hospitals and clinics consume the tests. The facility then approaches us for a new device. But we wanted to be more proactive about this, so we would be able to know how and when to deploy resources in the field."
That's where Microsoft comes in. Last month, Microsoft added a number of new IoT-focused services to Azure, including the Azure Stream Analytics real-time event processing engine and the Azure Event Hubs scalable publish-subscribe ingestor.