If we show you how to back up your PC for free, will you finally do it?
What's it gonna take? These free backup tools are a good start.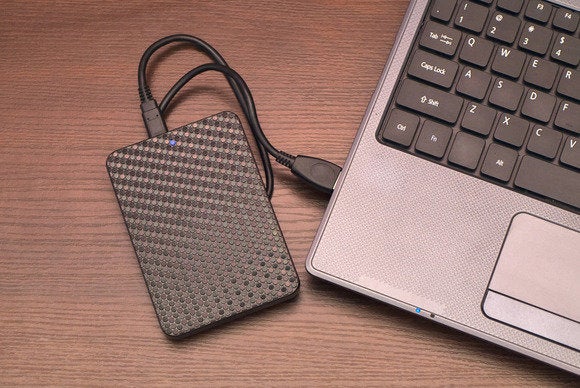 If we show you how to back up your PC for free, will you finally do it? Beyond simple hard drive failure, your PC could fall prey to user error or all sorts of nefarious malware. The only way to ensure that none of your personal files or programs are lost in a catastrophe is to back up everything regularly.
While backing up your data can be as simple as dumping critical files on a USB key or external hard drive every now and again, you'll ideally want to make multiple backups and store them on different drives—preferably with the drives stashed at different physical locations. Here's an easy, comprehensive three-pronged backup method, using free tools, that can save your bacon in the event of a catastrophic OS failure.
Creating Windows images with System Backup
The built-in Windows imaging tool--which creates a backup of all the data on your drive, including Windows itself and your settings, programs, and files--is nowhere near as comprehensive as some premium solutions, and it sometimes has issues with restoring system images from one machine to another, but for maintaining a personal computer it's acceptable.
To use it, you'll first need to create a recovery drive. A recovery drive is a small, bootable disk that can boot into the Windows Recovery Tool, independent of the OS. Type recovery in the Start menu or Windows 8's Start screen, then click on the Recovery link in the results. In the window that opens, click the link to create a recovery drive and insert a USB flash drive into your system to use as the recovery disk. Be warned: Any data on the drive will be destroyed when creating the recovery disk. Follow the on-screen instructions, and Windows will create the recovery disk in a few seconds.
Once the recovery disk is created, try booting to it. If it works properly you're ready to create a system image. Restart Windows, go to your Start screen, and type File History. Click on the File History link that appears and click on the System Image Backup link at the lower-left of the window. Windows 7 users can find the feature at Control Panel > System and maintenance > Backup and Restore > Create a system image.
When you click System Image Backup, a 'Create a system image' window will open. On the first screen, you'll be asked to select the destination for your backup image. In the image above, I'm selecting the secondary drive in my system, but you could also store the backup image on a network location, an external drive, or burn it to DVDs. Note that if you do the latter, you'll need a lot of discs. My image was almost 47GB.