How to survive inevitable cloud failures
Sure, the cloud delivers awesome benefits like file synchronization, Netflix, and Gmail. But you'd be an idiot to rely on it completely. Here's how to mitigate the biggest risks associated with the cloud.
Oh, and while we're at it, you should really be encrypting any truly sensitive data you store in the cloud.
I want my MTV!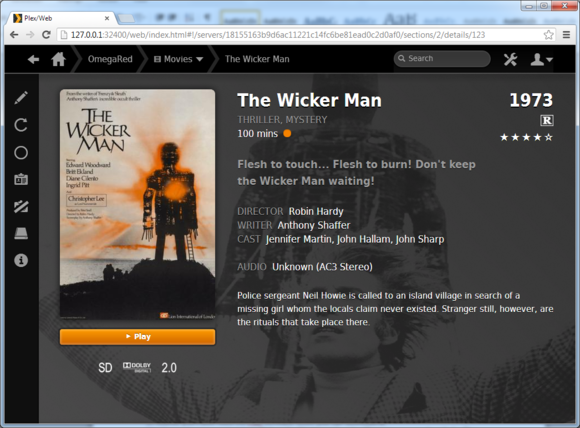 Things get a bit trickier when you turn to the world of cloud-hosted streaming media. Services like Spotify and Netflix don't allow you to export your playlists or queues, essentially locking you into their platforms. While you can't do about this aside from writing an angry letter (which will likely be ignored), you can create a self-controlled streaming backup to help you weather the occasional service outage or compensate for an Ink Master-esque missing show.
To start, you'll need to own some DRM-free, locally stored media of your own, either by purchasing it online or by ripping your physical music and movies to your hard drive.
Once that's done, you'll want to install and configure the Plex Media Server software on your PC or server, pointing it toward your media treasure trove in the process. Plex is an awesome piece of software. After the Media Server is set up, it can stream your entertainment collection to other computers, most major mobile platforms, Samsung and LG smart TVs, Roku boxes, and yes, the Xbox 360 console. You can even stream in-browser or via a dedicated Windows 8 app, though that app--like the other mobile Plex clients--will set you back a few bucks. The Plex Media Server software transcodes outgoing media, ensuring it'll work without a hitch on receiving devices. I personally own, love, and recommend it.
Is going to the trouble of setting up Plex just to safeguard against a Slacker or Hulu outage really worthwhile, when those outages usually shake themselves out within a few hours? Probably not. But Plex is a handy way to make sure your favorite songs and shows are available anywhere there's an Internet connection, even if they're not available on the major streaming services.
When it rains, it pours
Sure, the cloud works like a charm 99 percent of the time--but if you need a crucial cloud-stored file during that downcast 1 percent, these fail-safes can be proverbial lifesavers. And even if you're not worried by the idea of Gmail going down for a few hours, keeping a firm grasp on where your files are stored can protect you from accidental data loss or creeping platform lock-in.
Given its upsides, you'd be crazy to let a few hiccups sour you on the cloud. But you'd be even crazier to rely on the cloud completely.
Previous Page 1 2 3