How secure is the hybrid cloud?
The term hybrid cloud is used loosely, which is probably why so many companies say they're planning to adopt it. If you're planning a hybrid cloud strategy, the security questions you need to think about may not be the ones you'd expect.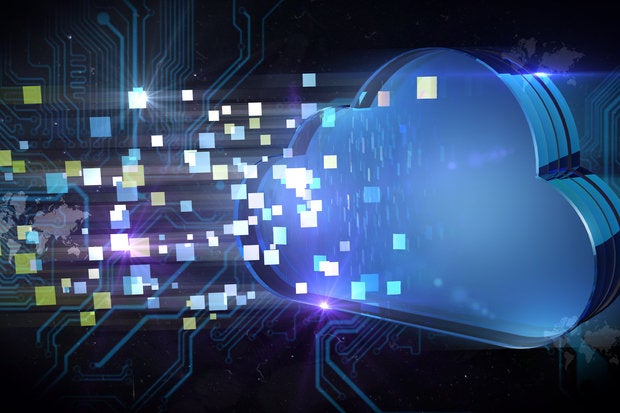 Hybrid cloud is IT's flavor of the year. The C-level executives in Avanade's global Hybrid Cloud study are particularly optimistic: 75 percent believe it should be the main area of focus for their company this year; 72 percent expect to adopt hybrid cloud by 2018; and 76 percent expect the majority of their applications and services – including some critical systems like data and analytics, office applications and customer-facing services – will be running in a hybrid cloud environment within three years.
Microsoft's Mike Neil – a corporate vice president in the Enterprise Cloud Group – gives similar figures, saying two-thirds of their enterprise customers are looking at hybrid cloud. He quotes a Garner report where three-quarters of enterprises "see hybrid cloud as delivering business value they want" – a number he says has shifted very rapidly. "We rarely get customers saying 'I only want to be in the public cloud' or 'I only want to be on premise'," he explains. "The idea of using some services on premise and some from the cloud and some from the cloud is becoming the dominant customer viewpoint."
In fact, 65 percent of companies in the Avanade study said if they could, they would downsize all their data centers tomorrow in favor of public or hybrid cloud-based solutions. That's not just obvious cost-cutting; 61 percent believe cloud, especially hybrid cloud, is a more secure way of hosting their company's applications and data than on-site data centers.
Again, customers are making those same bold pronouncements to Microsoft, says Mark Russinovich, the CTO of Azure. "Most customers are saying 'we're shutting down data centers, we're consolidating data centers, everything that we do now is in the cloud.' I've seen some pretty amazing positions from Fortune 500 companies that are incredibly aggressive, saying they've got a plan that in two years' time they're not going to have anything on premises."
The ambition is reasonable, he believes. "There are costs and operational management issues and other considerations that make it completely responsible to say 'by the end of next year everything will be in the cloud'."
But equally, the level of confusion in the Avanade survey suggests some of the optimism isn't realistic. Over half of those executives didn't know what distinguishes hybrid cloud from simply using cloud services alongside their on-premise systems – like running virtual machines on IaaS or adding Skype for Business Broadcast meetings to the unified communications you get from your Lync servers.
Taking a few steps back to figure out what you mean when you talk about hybrid cloud, therefore, may not only be smart, it may be necessary to figure how to proceed.