How much cash does one vendor need? Mirantis pulls in another US$100 million in funding
Someone in Mirantis' global headquarters obviously likes counting bags of cash; the company has scooped up yet another $100m investment.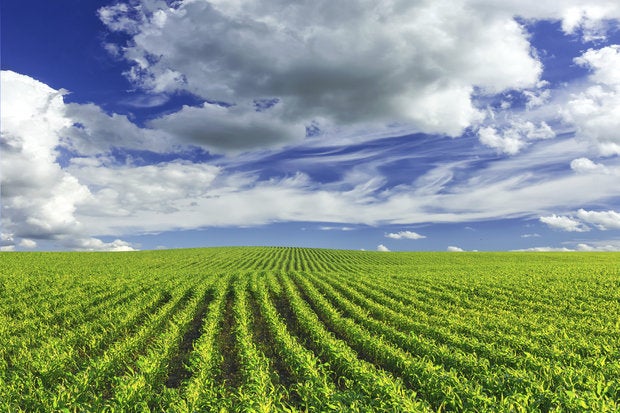 The OpenStack ecosystem has been an interesting thing to watch over the last few years. When the open-source cloud operating system was first created (jointly, by Rackspace and NASA), it created a huge amount of excitement and venture funding. Indeed the number of companies that were started to build or deploy OpenStack distributions was legion — Nebula, PistonCloud, CloudScaling and others all scooped up venture funds to deliver on the massive promise that everyone assumed OpenStack would deliver.
Roll forward to today and the landscape is very different — those three vendors have all failed or been acquired in questionable deals by large vendors. Meanwhile, one company remains and has managed to navigate the churning seas that seem to surround the OpenStack ecosystem. Mirantis likes to call itself the "pure play" OpenStack vendor, as opposed to companies like EMC, HP and IBM that have OpenStack as part of a far larger product offering, All Mirantis does is related to OpenStack — it delivers software, services and training, all focused on helping enterprises deploy and use OpenStack.
The company has been very effective at creating awareness about what it does — it has been in the center of a number of different OpenStack-related controversies over the years, and its executives are often seen in the thick of it at industry events. Another reason Mirantis has managed to gain widespread recognition is the fact that it has raised a huge amount of money — $195 million to date.
The company is adding to that haul today with an announcement that Mirantis is pursuing a strategic (and lucrative) technology and investment collaboration with Intel. The collaboration will focus on accelerating enterprise feature optimization in Mirantis' OpenStack distribution and fuel enterprise OpenStack adoption. As part of the collaboration, Intel Capital led a $100 million funding round with new investor Goldman Sachs and existing investors August Capital, Insight Venture Partners, Ericsson, Sapphire Ventures (formerly SAP Ventures) and WestSummit Capital.
The detail of the deal is that it includes both equity and spending — on a technology level, Intel and Mirantis will work together on Intel's recently announced "Cloud for All" initiative. I'm not entirely convinced by Intel's forays in the space — it has long been a heavy investor in seemingly every cloud-related initiative under the sun, and it wants to be a big hitter in the cloud though that desire somewhat flies in the face of a very real fact: Cloud computing increasingly renders hardware somewhat irrelevant. Of course, you still need silicon on which to run your cloud, but like a discussion about what sort of material is used to build the engine casings for a Ferrari, it's a conversation that is somewhat lost in the heat of the moment.