How consumerisation convinced a media giant to choose Dropbox
Once simply a box to tick off for CIOs evaluating collaboration solutions, Dropbox has become a serious competitor to Box, Microsoft, Facebook and Slack. News Corp. CIO Dominic Shine explains why.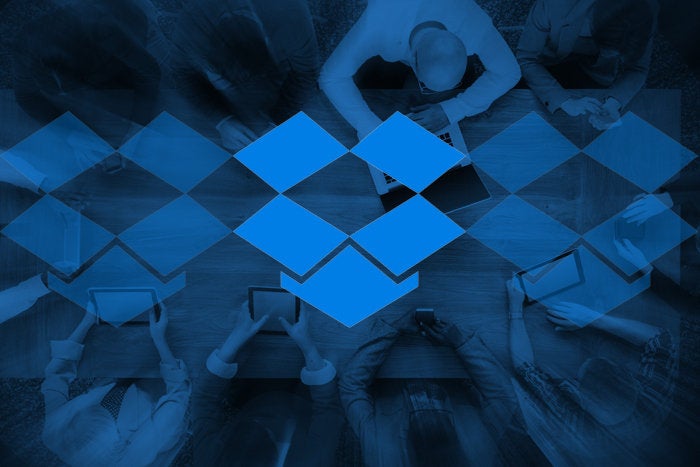 A funny thing happened as News Corp. began evaluating its enterprise collaboration strategy a few years ago. While the media organization's 23,000 employees were using Google's G Suite for email, collaboration and calendar applications, they couldn't get comfortable with the company's Drive file- sharing tool, according to CIO Dominic Shine. They simply didn't find it user-friendly.
As Shine weighed other options, he learned that 7,000 News Corp. employees were already using Dropbox' consumer product during work hours. An early preview of Dropbox' product roadmap in 2014 sold Shine on the vendor, then much maligned by enterprises. He soon inked an enterprise agreement with the company to use Dropbox Business.

News Corp. News Corp. CIO Dominic Shine.
"We took a bet on Dropbox and got closely involved in helping them evolve their product roadmap," says Shine, who also took a seat on Dropbox' customer advisory board. "DropBox was very clear that they were going to put their shoulder to the wheel to develop those enterprise capabilities and that's starting to come true."
It's a stark departure from a couple years ago, when CIOs were praising rival Box for its regulatory certification achievements and laughing off Dropbox for failing to accommodate enterprises. But it was Dropbox' success with the consumer experience that helped it win News Corp.'s business, Shine says.
Give the workers the tech they want
Old-school CIOs' balk at the notion of letting employees pick and choose their technologies, but Shine has a track record of letting the so-called consumerization trend serve as a guidepost for his purchasing decisions – so long as they properly support the broader IT modernization strategy instituted in 2013, when News Corp. separated from 20th Century Fox.
Shine and the executive team elected to prioritize cloud and mobile technologies that would enable its ranks of reporters, editors and other content producers to work from anywhere. In the past few years, Shine has embraced a who's who of cloud providers, including Amazon Web Services, Microsoft Azure, Workday, Okta and New Relic, among others. As it did with Dropbox, consumerization facilitated adoption of all of those solutions, Shine says.
"We decided that we should absolutely listen to what the groundswell of our business users were telling us, respect their opinions ... and embrace the things that they're using while making sure that we have the appropriate controls."
Many employees in News Corp.'s 13 business units are now using Dropbox to share content internally and externally. News Corp. reporters and freelancers use the software to create and share videos. The Sun tabloid uses Dropbox to share SnapChat and Facebook content; staffers for HarperCollins collaborate on book content and jacket assets; Realtor.com field sales staff prepare and distribute contract documents to customers via Dropbox.