How an innovative mobile app uses location to track events
In Part 2 of his series on Innovation and the Cloud, writer Bernard Golden looks at how the ability to detect events by parsing information organized by location rather than individuals could be a game changer for any number of different industries.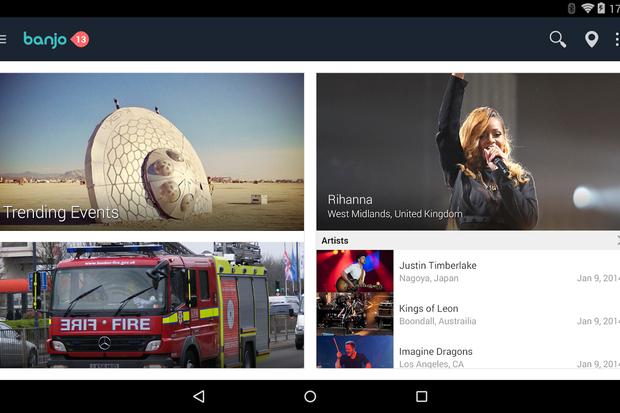 In my last column, I made the point that viewing cloud computing as merely providing greater agility – that is, faster access to computing resources – fails to grasp the full potential it provides. What cloud computing supports is far more valuable than the capability to do the same stuff faster. Its true value lies in its capability to enable innovation – doing different stuff that couldn't be done before.
To illustrate this, I cited the example of Opternative, a company that has just had its online eye examination technology approved by the FDA. Opternative uses cloud computing to innovate the eye correction value chain in two ways:
Its online eye exams poses the potential to disrupt the existing method of eye examinations, which is typically an on-site visit to an optometrist. There is an existing optometrist testing revenue stream that will certainly be reduced by Opternative users choosing to self-test.
The far greater innovation (and likewise, greater disruption) is how Opternative will drive different ways for patients to purchase corrective eyewear. Today, most patients purchase their eyewear the same place they have their eyes tested – an optometrist's office (via an on-site optician). With self-testing, they are likely to purchase their eyewear somewhere else, either a local eyewear outlet or an online retailer like Warby Parker. One could summarize this effect as saying that Opternative is likely to spawn a new corrective eyewear ecosystem, which will undoubtedly prove more disruptive to optometrists than the mere availability of an alternative eye examination process.
Far from the madding crowd
I found the comments to my column quite interesting. Several commenters were dismissive of Opternative; some noted that Opternative was not capable of identifying serious eye conditions, while others seemed to more or less be proclaiming that the existing system couldn't be improved upon.
The first set of comments focusing on Opternative's inability to diagnose medical conditions are quite correct. You still needs to visit an optometrist to evaluate eye health, but that can be done less frequently, with Opternative being used for vision acuity evaluation.
The second set of comments are fascinating. They reflect an inbuilt human tendency to identify with things as they stand, and a complementary inability to envision anything improving the current practices. This sort of attitude was on display at the time of the first iPhone launch, when people dismissed it and claimed that nothing could improve on the then-market leader, Blackberry.
This kind of dismissiveness is a common reaction, and can be quite humorous when displayed by, say, one's brother-in-law. It can be quite dangerous, however, when displayed by a successful industry incumbent, who is convinced that the current system cannot be improved upon.