How a hybrid IT cloud service helped Findly reach new heights
When social recruiting firm Findly acquired an on-demand talent communications company its client base doubled overnight. IT execs knew a serious infrastructure change was in order. Here's how a hybrid cloud solution addressed Findly's new needs.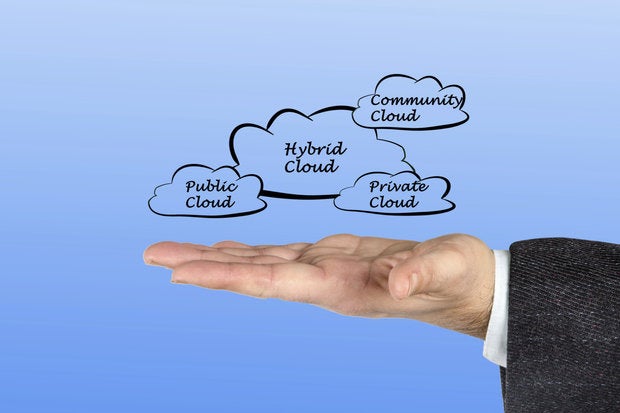 Since 2002, when Amazon Web Services (AWS) initiated its suite of cloud-based solutions, the real-time cloud environment including managed services has become a worldwide phenomenon. It's so widely implemented, in fact, that The Channel Company publishes an exclusive list of the top 500 managed service providers every year.
Datapipe, headquartered in Jersey City, N.J., is a member of the "cloud club" that provides managed services such as Infrastructure/Platform-as-a-Service, optimizing, managed and secured mission-critical IT services, colocation, data centers and disaster recovery options. Basically, it's a one-way ticket to a hassle-free IT environment. Not to suggest that nothing ever goes wrong, but when it does, Datapipe's job is to handle it.
The Challenge: Changing Existing Infrastructure to Accommodate Growing Client Base
San Francisco-based Findly was a social recruiting market leader with a full suite of savvy clients when it acquired the on-demand talent communications company Bernard Hodes Group in July 2013. The company's client base doubled overnight, and then -- with more than 2,000 global clients -- IT execs knew that a serious change to the existing infrastructure was in order.
"We were facing a crucial need to upgrade much of our infrastructure," says Tyler Holbrook, senior vice president of IT at Findly. "Looking at the hard costs for hardware and licensing, as well as the additional labor costs needed to support our expanded environment, we began to think, 'There has to be a better way.' So, with this new challenge, we began to explore our options."
Data Center Upgrade or Replace?
According to Datapipe CTO John Landy, Findly was using an on-site data center for its storage and hosting needs. With the Hodes acquisition and the increased client base, it was apparent that an upgrade was essential, which revealed new obstacles: refreshing the existing environment, including new servers and licensing agreements for updated software; suspending day-to-day operations to update the system; dedicating new resources (staff, engineers, etc.) for ongoing maintenance.
"Findly knew that a cloud solution was the best way to go, but with two caveats," says Landy. "First, Findly collects a lot of sensitive information that cannot be hosted on a public cloud. And second, Findly was still making a number of company acquisitions. Whatever cloud solution they implemented would have to quickly and easily integrate new platforms from these acquired companies into its one central system."
Landy also saw that Findly needed a solution that could provide the scalability and flexibility of a public cloud, but with the additional customization and security afforded by a private cloud -- all handled by a managed services company that would take the burden of cloud maintenance and consolidation away from Findly's engineers, so they could focus on the company's talent and acquisition options.