Google Photos: How big a threat to Apple?
CEO Tim Cook makes plain that Apple won't compete, at least on one level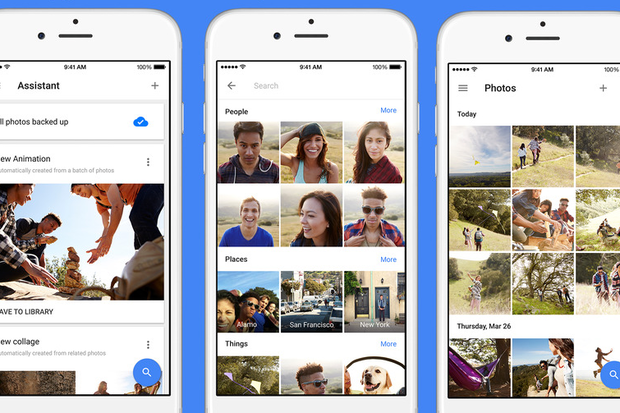 Google Photos, an amped up cloud-based photo storage service, organizer and editor, was one of the big unveils at the Mountain View, Calif. company's I/O developer conference last week.
Reviewers raved about it. Bloggers bragged it up. Analysts applauded it.
"Google Photos looks amazing," wrote independent analyst Ben Thompson, on his subscription-based Stratechery.com last week. "And, I might add, it has a killer tagline: Gmail for Photos. It's so easy to be clear when you're doing exactly what you were meant to do, and what you are the best in the world at."
The mainstream media gave Google Photos enough coverage to turn faces an off-shade-envy green in Cupertino (Apple), Menlo Park (Facebook) and Redmond (Microsoft). Maybe Cupertino most of all: Apple likes to think it owns photos. Heck, one of its current ad campaigns relies on striking photographs taken with its iPhone 6 smartphone's camera.
But envy -- of the unlimited storage space Google tossed into the Photos pot, of the machine-directed, and thus automated, organization -- is one thing, fear is another. Google released the iOS version of the Photos app simultaneously with one for Android, hoping to wean iPhone owners from Apple's ecosystem, if not platform, with a superior service targeting one of the core chores conducted on mobile.
So should Apple see Google Photos as a threat? Should it react? And if so, how?
"It's a small threat to Apple," argued Ezra Gottheil of Technology Business Research. "For one thing, Apple has never done online well. And Google Photos has a very impressive set of features. It's building on the big lead Google already had [over Apple in photo management]."
"The storage is a big deal," echoed Jan Dawson, chief analyst at Jackdaw Research, about Google Photos' unlimited cloud capacity, at least for photos of 16-megapixel resolution or less andvideos up to 1080p. "Anyone with a huge library will have to pay a fair amount of money for a tiered plan."
And by "tiered," Dawson clearly meant Apple's iCloud service, which has a four-tier pricing structure once past the measly 5GB free allotment, the smallest in the business. Those price run from $0.99 per month for an additional 20GB to $19.99 per month for an extra 1TB.
(As an example, Mike Elgan, the Computerworld columnist who gave Google Photos the thumbs up last week, would, with his 215GB collection of photos and videos, have to pay the $9.99 per month iCloud fee (for 500GB) to store them with Apple, or $120 a year. That's moot with Google.)
"Apple seems to be nickel and dime you on storage," agreed Gottheil.