Google fights back cloud rivals with price cuts, advances
Company announces container-based platform, pricing and networking at Cloud Platform Live summit.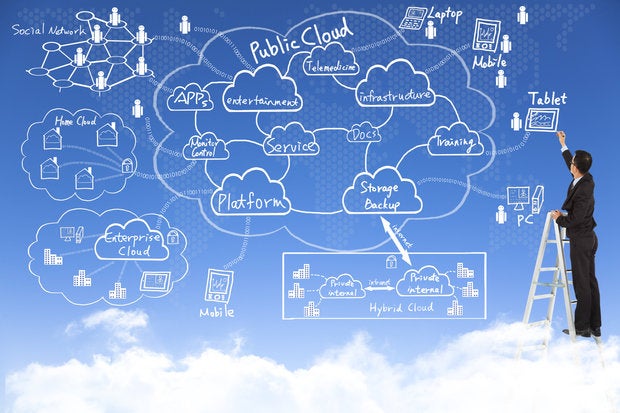 Credit: Thinkstock
Google renewed its push to lead the public cloud platform market today, announcing price cuts and offerings designed to help enterprises set up cloud services quickly and easily.
"IT departments are still bearing the burden of handling IT assets in the sky," said Brian Stevens, vice president of cloud platforms for Google . We want to be able to change what our users are able to do and not just where they're doing it. IT is spending far too much time and dollars on administrative aspects of the cloud."
Stevens made the comments at Google's Cloud Platform Live summit held in San Francisco and live streamed.
Speaker after speaker hammered in on one particular issue: The cloud isn't as easy to use, as quick to set up and as scalable as it has to be for enterprises to depend on it for their applications and data.
"The cloud of today is not yet where developers need it to be," said Stevens, who joined Google just two months ago. "The promise of cloud computing is only partly realized. Too many of the headaches of on-premise development and deployment remain. We want to do better. Today, we get one step closer."
It's a good time for Google to make a new push in the cloud space, since Amazon dominates the overall cloud market and challenger Microsoft 's Azure is making big gains.
Several months ago, Synergy Research Group released a study that showing that Microsoft and IBM were gaining momentum in the cloud infrastructure services market, putting pressure on Amazon and outpacing rival Google. Amazon remained the cloud leader but Microsoft has been showing a lot of momentum, outpacing Google in terms of growth.
Google, according to analysts, needs to step it up or loose its footing in cloud computing, an area where it has shown strength.
"Google needs to have a strong public cloud presence," said Dan Olds, an analyst with The Gabriel Consulting Group. "Amazon has had much of this space to themselves for the last few years, and Microsoft is growing quickly, too. Google has the systems, expertise, and ability to build a compelling alternative to Amazon and Microsoft, and is finally starting to pull all the pieces together."
It's also a good time for vendors to put some muscle behind their public cloud offerings since a Forrester report last spring noted that the public cloud space is in position for what it called "hypergrowth."
The global public cloud market is expected to hit $191 billion by 2020, according to the report, a 20% jump from Forrester's last forecast released in April 2011 predicting that the market would hit $160 billion by 2020. It's also a big jump from the $58 billion the market reached at the end of 2013.