Cloud service brokers help direct you through the traffic
As more companies move toward full integration onto cloud services, they might need an intermediary to customize their needs.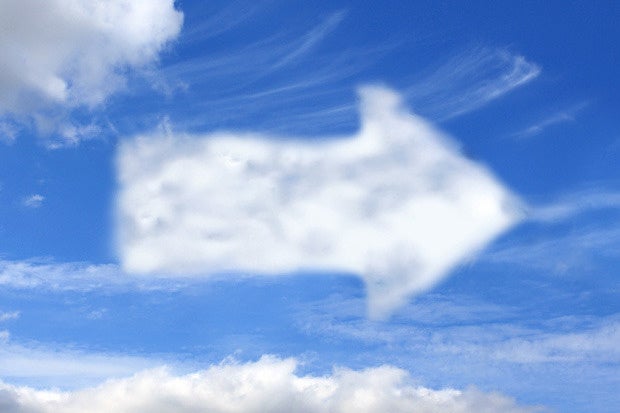 With so many cloud service providers that run the gamut from first-rate to not well known, navigating the cloud territory can seem as daunting as hitching a cart to a horse and heading west. No, moving to the cloud is not the same as the manifest destiny that drove people out west, but both the cloud and the westward expansion promised great expectations.
Over the last 18 months cloud migration has been as aggressive as the westward movement in early 19th century America. Instead of horses and buggies, the virtual sky is littered with clouds like a traffic jam in a Jetson's episode. Organizations need to know what to look for in a provider to make sure that their cloud service lives up to their expectations.
In many ways, cloud delivers on its promises, though there are recognizable gaps depending on the service providers. Rich Campagna, vice president of products at Bitglass said, "We are seeing up to date modern applications that are available anywhere. From a security standpoint, we are starting to see where cloud is living up to its expectations and where some vendors are not."
Where security does not live up to its expectations can depend on the cloud service provider, but the enterprise remains ultimately responsible for any compromised data.
Jim Reavis, co-founder and chief executive officer at Cloud Service Alliance, said, "From a security perspective cloud companies that do security well are doing it very well, but a lot of cloud companies--and there are tens of thousands of cloud business services--are not well known." Those companies that are less recognizable can sometimes provide less satisfactory products.
"There are issues of uncertainty," Reavis said, "and sometimes security is not as well vetted. Some companies don't have enterprise type features or don't have a lot of security certifications."
Reavis said, "You need to look at how data is being managed. Is it being protected? Stored in alignment with any regulations? You don't have the indirect attacks where cloud users get phished, but a lot of risk is about data." Accessing data or not being able to access data is a potential risk, but data can also be compromised in the cloud depending on the cloud business servicers.
While cloud may work as a superior product for some organizations, there is no universal application that fits for all companies. From accessibility to security and everything in between, companies can make informed choices if they ask the right questions when deciding on which service provider is best for them.
Dave Cole, chief product officer at CrowdStrike advised that when moving to cloud, "make sure you are using cloud for the right reasons." Asking need-based questions, said Cole, is important in determining the right services. Vendors should be able to answer questions like, "exactly what data are you sharing? How is it being protected? What type of certifications have you achieved?" Cole said.