Cloud adoption soars, but integration challenges remain
With approximately 90 percent of businesses using the cloud in some fashion, it's safe to say the technology has become a mainstay in IT. But challenges remain beyond the initial integration.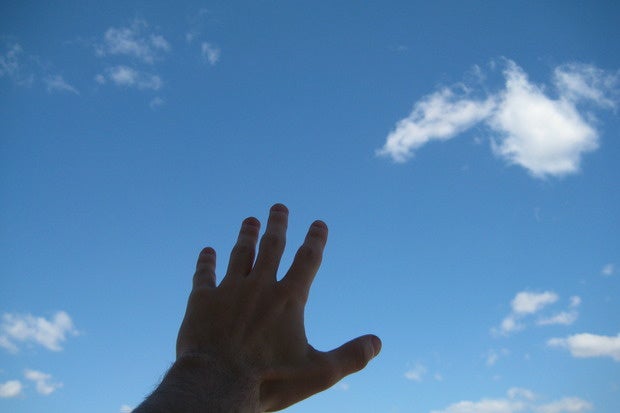 Credit: myrzik137
The cloud has quickly become a mainstay in IT departments, with recent research from cloud solutions provider RightScale showing 93 percent of businesses using cloud technology in some form or another. But it's not all smooth sailing after the initial migration and integration - many businesses find that the second wave of cloud adoption is just as rough as the first.
According to RightScale's 2015 State of the Cloud report, which surveyed 930 IT professionals about their current adoption and future plans involving cloud computing, 88 percent of businesses are using public cloud technology and 63 percent are using private cloud. Eighty-two percent have a hybrid cloud strategy, up from 74 percent in 2014, a clear indication that the cloud has quickly become an essential ingredient of modern IT.
CompTIA's Fifth Annual Trends in Cloud Computing Study, conducted in June and July 2014 and released in November 2014, polled 400 IT and business professionals in the United States who are involved in IT decision-making for their organizations; and executives from 400 U.S. IT firms. The data revealed that among companies that have progressed from the first experimental stage to a non-critical use stage, 28 percent rated the transition as requiring significant effort.
But among users that have moved from full production completely through the progression to a transformed IT stage, 63 percent rated the final transition as requiring significant effort.
Cloud integration challenges remain
"The bulk of the cost and effort for any IT project is typically consumed by integration and cloud computing is no different - if anything, cloud integration may be even more challenging, as it requires web APIs that may be unfamiliar to the technical team," says Seth Robinson, senior director, technology analysis, CompTIA in a statement about the research.
Further complicating matters, many businesses have moved beyond using the cloud for non-critical functions like marketing or CRM and instead rely on cloud technology for storing valuable data. The January 2015 research from cloud provider RightScale revealed 20 percent of respondents are running their enterprise workloads from the cloud and more than half - 55 percent - say their enterprise applications are built on cloud-friendly technology, giving businesses a lot of wiggle room to eventually move those to the cloud.
The CompTIA study found that, as of mid-2014, 59 percent of respondents used the cloud for storage; 48 percent used the cloud for business continuity and disaster recovery and 44 percent for security. That means increased pressure on CIOs to make sure their cloud architecture is secure, accessible and is efficient, and that it seamlessly integrates with other technology.