Cloud adoption among MNCs on the rise in Singapore
Only a quarter of CIOs in Singapore believe that cloud will enable them to enter new markets and explore better opportunities.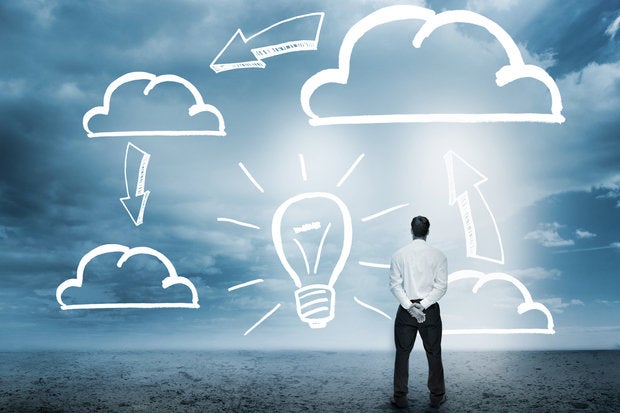 A research jointly commissioned by ServiceNow and Workday has revealed that two-thirds (66 percent) of Singapore multi-national companies (MNCs) have adopted cloud technologies.
The 'Cloud Computing Is Helping CIOs Deliver The Agility Business Demands' study was conducted by Forrester Consulting in July 2016.
Seventy-two percent of senior executives claimed that cloud help improve employee productivity and better manage operations. On the other hand, 69 percent believe through cloud, the company can earn more profits and refine customer experience. A handful of CIOs (25 percent) stated that cloud will essentially allow them to enter new markets and explore better opportunities.
Jimmy Fitzgerald, Vice President, ServiceNow Asia-Pacific and Japan, highlighted during a media roundtable on Tuesday (20 September 2016): "It is clear that they [MNCs in Singapore] are utilising cloud to help make their organisations more agile and free their employees to focus on more productive work."
However, most executives believe that apart from business factors, security standards have to be aligned with regulations in Singapore. A large number of executives (81 percent) have pointed out that security is the topmost priority when making new investment. Seventy-eight percent reported concerns regarding data sovereignty, residency and stable security with regards to cloud adoption.
MNCs are confident that the Singapore government has taken measures to protect businesses from potential threats, such as cyber terrorism and hacking.
Michael Barnes, Vice President at Forrester, said: "Cloud is simply an alternative way to source capabilities. Organisations are looking for particular functions or services in the most effective way."
While most enterprise leaders believe cloud adoption will manage complex technology and make a shift from traditional IT processes, 56 percent are also concerned about the rate of technology change. For most leaders, improved security and the speed in which technology initiatives are deployed-are most concerning factors.
"Cloud will allow organisations to be more agile. In future, the market growth for cloud is seen to be at an estimated value of US$200 million in the U.S. Cloud is a solution to a clearly defined problem," added Barnes.