Brexit creates supply chain uncertainty
Monitor Brexit closely to avoid having your supply chain disrupted. If you don't, Britain's exit from the EU might not be the only exit in your future.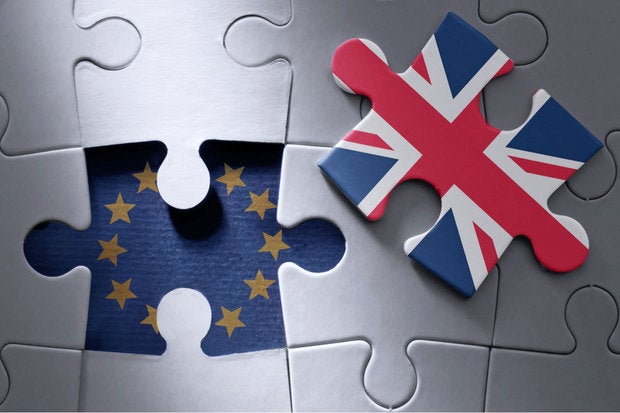 Credit: Thinkstock
For organizations operating in the EU, Britain's pending withdrawal, known as Brexit, may disrupt both physical supply chains as well as the information systems required to manage those supply chains. Depending on the final Brexit terms, organizations may need to change the way physical goods and information move across British borders.
Here's a look at what Brexit means for business and how far-reaching the disruption may be as Britain prepares to extricate itself from the work EU member countries have done to standardize regulations, taxes, currencies, border crossing procedures, etc.
Data privacy
EU data privacy laws are very strict and mandate how personal information must be protected. If Britain fails to agree to coordinate its data privacy laws with the EU, then processing or storing data in Britain about EU residents may not be legal. This could necessitate changes to IT systems, or potentially require building new data centers.
Because London is Europe's financial hub, a great deal of financial and personal data flows through England where it is accessed by systems providing services to residents of other EU countries. This financial and personal data may need to be relocated so that it is not processed or stored in Britain. Enterprises with British servers may need to re-architect systems holding personal data to ensure that data is handled according to EU regulations.
Taxes
Post Brexit, it is highly likely there will be a customs border between Britain and the EU. This will result in additional paperwork as taxes, duties, tariffs, and the value added tax (VAT) on imports are reported and collected. Air, land, and ship border crossing times could increase significantly, making it more difficult to move products, especially those requiring special handling or products with a short shelf life.
Although EU countries charge different levels of VAT, the EU has coordinated VAT collections. Each country charges the same VAT on goods that cross country borders as it charges on goods sold in that country's domestic market. This makes it easier to track VAT and reconcile payments among EU countries, thereby streamlining border customs processing. If Britain decides to charge a different level of VAT on products that are exported than on products for the domestic market, supply chain tracking and accounting will become more complex as will border tax reconciliation.
Affected industries
Brexit will impact the supply chain of virtually every industry. However, several industries are expected to experience major disruptions. These include:
Cloud providers. Microsoft, Amazon, and other cloud services providers are watching Brexit closely. These companies are worried they will have to redesign the way processing is assigned to physical data centers, data storage polices, communications linkages, and failover procedures.