11 top IaaS cloud computing certifications
Stay on top of the fast-changing cloud market with these certifications from Amazon, Microsoft, IBM and many others.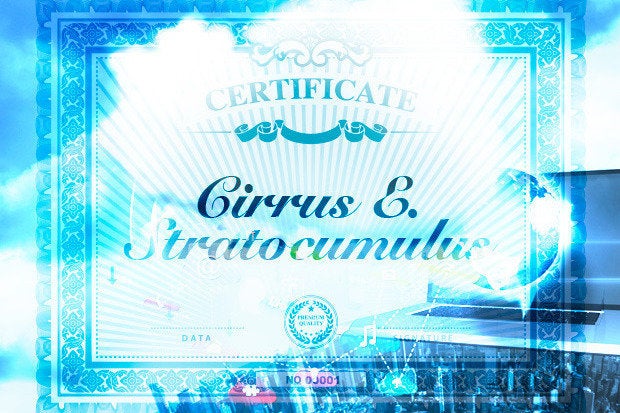 One way to stay abreast of the fast-changing cloud market is to get trained on the leading cloud platforms, open source technologies and vendors that make up this increasingly important industry. These are some of the leading infrastructure-as-a-service (IaaS) cloud computing certifications, listed in alphabetical order. It's not an all-inclusive list.
Amazon Certified Solutions Architect
Description: This exam tests user knowledge of Amazon Web Services' cloud and how to deploy applications on it. Topics covered include how to design and deploy applications on AWS, ingress and egress of data to and from AWS, selecting the appropriate AWS service and knowing AWS architectural best practices.
Training/Exam: AWS offers in-person and online training workshops. Exams are proctored by Kryterion, which has testing centers around the world. Exam is 80 minutes multiple choice/multiple answer.
Cost: $150; $20 for practice exam
Other similar certifications: AWS also offers a Certified Solutions Architect Professional; AWS Certified Developer Associate; AWS Certified SysOps Administrator Associate and AWS Certified Devops Engineer Professional
More information: AWS certifications
CompTIA Cloud+ Certification
Description: This exam is from the Computing Technology Industry Association and is meant to prove knowledge of cloud models, virtualization, infrastructure management, security and resource management. It's meant for data center compute, network or storage administrators who want to transfer their knowledge to IaaS cloud platforms.
Cost: $277
Other similar certifications: There are many other independent third-party training and certificate programs such as CloudAcademy.com and CloudSchool.com. CBT Nuggets offers training on a variety of topics, including cloud computing. CompTIA Cloud Essentials is another cloud-focused CompTIA certification meant for managers or non-IT staff.
More information: CompTIA Cloud+ Certification
Certificate of Cloud Security Knowledge (CCSK)
Description: The CCSK from the independent Cloud Security Alliance (CSA) tests for a broad knowledge of cloud security topics, including architecture, governance, compliance, operations, encryption and virtualization.
Requirements: The body of knowledge for the CCSK examination is the CSA Security Guidance for Critical Areas of Focus in Cloud Computing V3, and the European Union's Agency for Network and Information Security's "Cloud Computing: Benefits, Risks and Recommendations for Information Security."
Cost: $345
More information: CCSK
Cisco Certified Network Associate (CCNA) Cloud
Description: The CCNA Cloud from Cisco tests a variety of cloud topics, including cloud characteristics and deployments, knowledge of cloud networking, end user support, infrastructure administration, chargeback and billing, cloud provisioning, systems management and remediation. It focuses on Cisco cloud products and is valid for three years. There's also a Cisco Certified Network Professional (CCNP) for Cloud exam. Cisco offers training courses for both.
Cost: $499
More information: CCNA