Visiontek USB 3.0 Pocket SSD review: Convenient form factor, fast reads, slow writes
This USB 3.0 thumb drive rivals Samsung's T1 in read speed, but writes barely faster than a hard drive.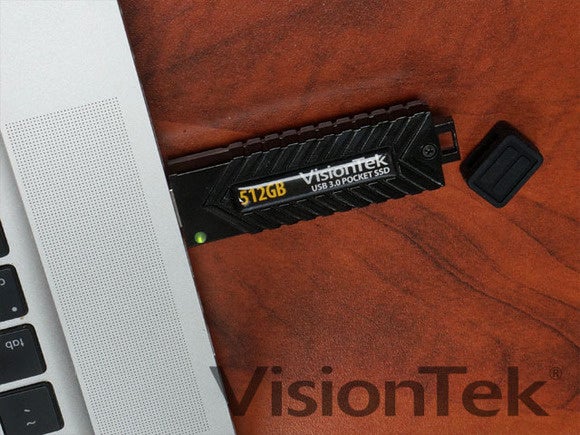 Unlike with the Samsung T1, there's no cable to carry or lose. Credit: Visiontek
Conclusion
The Visiontek USB 3.0 Pocket SSD is self-contained (no cable to lose as with the Samsung T1), affordable, and a very fast reader. It also shed heat quite well in my testing and has a nice heft to it. Nothing to dislike there. If the thumb drive is your preferred form factor, go for it. But only for distributing data. If backup is your goal, then a hard drive is nearly as fast and a lot more affordable. If money is no object, the Samsung T1 or T3 are better USB 3.0 SSDs for backup.