Tested: Shadow Warrior 2 sees huge performance boosts from Nvidia's multi-res shading
Shadow Warrior 2 is the first traditional PC game to include Nvidia's multi-resolution shading technology, and it's a game changer.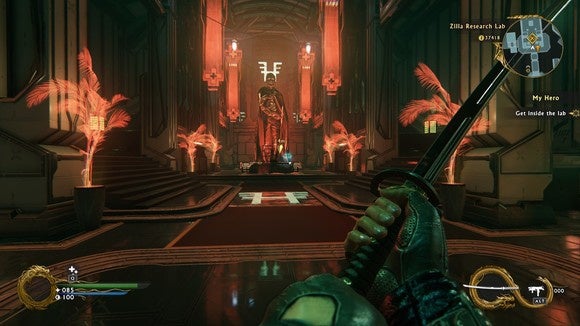 Lo Wang is back, baby. Shadow Warrior 2 ($40 on Steam) launched today and while its procedurally generated levels give the game a bit less bite than its predecessor, it's still a riotously good time in a satisfying "mindlessly killing demons" sort of way. But we covered all that in PCWorld's Shadow Warrior 2 review. This article's dedicated to a pair of Shadow Warrior 2's PC "firsts" that are almost more exciting for enthusiasts than the game itself: HDR and Nvidia's multi-resolution shading, and more particularly the latter.
HDR's straightforward enough. Shadow Warrior 2 is the first PC game to ship with high-dynamic range support, a feature that can drastically improve the color, lighting, and brightness of a scene. You'll need a modern graphics card with HDMI 2.0 to support it, along with an HDR-capable TV, as no HDR monitors have trickled onto the market yet. But if you can make the hardware stars align, HDR is nothing short of glorious—to my eye, the leap from a non-HDR screen to an HDR screen provides a visual upgrade far exceeding the boost from 1080p to 4K.
Got it? Good. Now onto the truly interesting stuff.
Nvidia multi-res shading
Nvidia's multi-resolution shading (MRS) has the potential to be a game changer.
I've been saying it ever since I first witnessed MRS as part of a virtual reality tech demo, and I sang the same song after trying Obduction with MRS enabled when the technology was absorbed into the GeForce GTX 10-series' simultaneous multi-projection feature. Now that it's live and in action, that potential is becoming reality. Multi-res shading delivers massive performance improvements.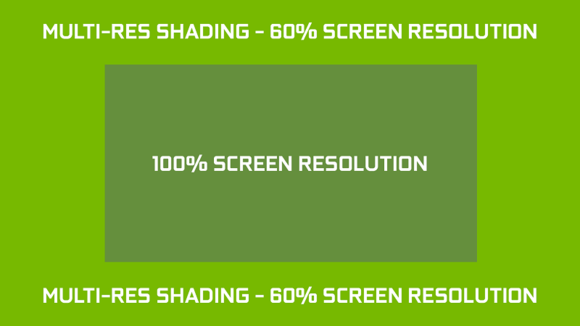 Nvidia's technology was built for VR but adapts well to standard games. MRS divides the screen into several quadrants. While the center of the screen (you know, where the action happens) renders at full resolution, MRS scales down the resolution around the edges of the screen to greatly reduce the workload placed on your graphics card.
Shadow Warrior 2 offers three levels of multi-resolution shading: Disabled, Conservative, and Aggressive. To test out its performance impact, I took the game for a test run on a PC loaded with an overclocked 4.2GHz Core i5-3570K, an EVGA GTX 1080 FTW, and 16GB of RAM, running the Ultra graphics preset at 2560x1440 resolution with Nvidia's Shadow Warrior 2 Game Ready 373.06 WHQL driver installed. (Take note: Nvidia's multi-resolution shading tech works on GeForce GTX 900-series and GTX 10-series graphics cards only.)
My numbers were taken from the forested courtyard in the very beginning of the game.