Scality picks up cash to software-ize all the storage things
Software-defined everything is the IT flavor of the day. This is increasingly extending to storage, and Scality's funding round is an indication of that.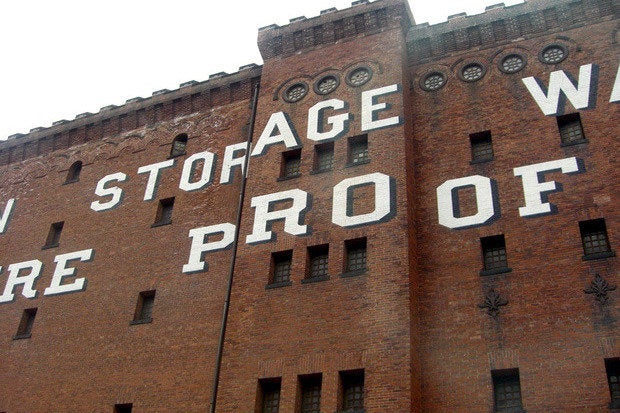 Credit: Frank Hebbert
Storage vendor Scality is enjoying a seemingly easy ride as it leverages continued and increasing awareness about software-defined storage (SDS). The idea of SDS is pretty simple. Much as server virtualization allows physical hardware to be abstracted away from the actual provision of compute, SDS layers a fabric on top of various storage assets to create a pool of resources that can be programmatically utilized.
This is the tech world, however, and hence there isn't agreement on the best way to deliver SDS. One way vendors are following is a converged approach that ties together specific hardware with software sitting on top of it. The second is the disaggregated model followed by Scality. This model is grounded completely in software laying a third-party fabric on top of general storage assets.
Scality's product offering, RING, allows enterprises to run multiple cloud storage workloads — files, objects and even virtual machine (VM) storage — either on-premises or as a service. Scality's claim to fame is its unified approach toward software; unlike all flash arrays, or VM storage appliances that address particular parts of the market, Scality delivers a unified storage approach.
This unified approach toward storage has some high-profile advocates. Simon Robinson, research vice president of storage at 451 Research, wrote that:
Given the current Gold Rush around software-defined 'everything,' it's refreshing to see a storage approach that is grounded entirely in software. By offering a straight software play that supports multiple, enterprise-level workloads - supporting file, object and now VM-level access - on a single platform, Scality offers one of the most complete software-defined storage platforms we have seen to date. By using object storage as an enabling layer, complemented by native file system and VM storage access, they can not only deliver storage at massive scale but also provide high performance for a variety of workloads.
This backing, along with Scality's success in-market, has gotten noticed by the funding bodies, and Scality, which is indicating a 2017 IPO, is today announcing a $45 million Series D funding round. The latest funding round includes new entrant and strategic partner BroadBand Tower. (BBTower), all existing investors, led by Menlo Ventures, and 65% of the Scality staff, bringing the total investment in Scality to $80 million. This is the first funding round for the company since July 2013, and since that time, Scality has increased its revenue by 400%, grown its staff from 42 to 160, announced customers, including, most recently, Deluxe, RTL II and Phoenix. The company has inked a number of sales partnerships, including the signing of a global resale agreement with HP in October 2014, with Dell last week, as well as other relationships with server manufacturers, The upshot of that is that more than 50% of the server market is reselling Scality software.