OCZ Trion 150 review: A true budget SSD competitor
Unlike its predecessor, the Trion 150 offers decent performance at a decent price.
Note that AS SSDs numbers are relatively kind to the drive, as the 10GB written only slightly exceeds the size of the 480GB model's cache. (You might not see any drop-off at all with the 960GB model.) Where the cache does show its limitations is in our 20GB read and write tests.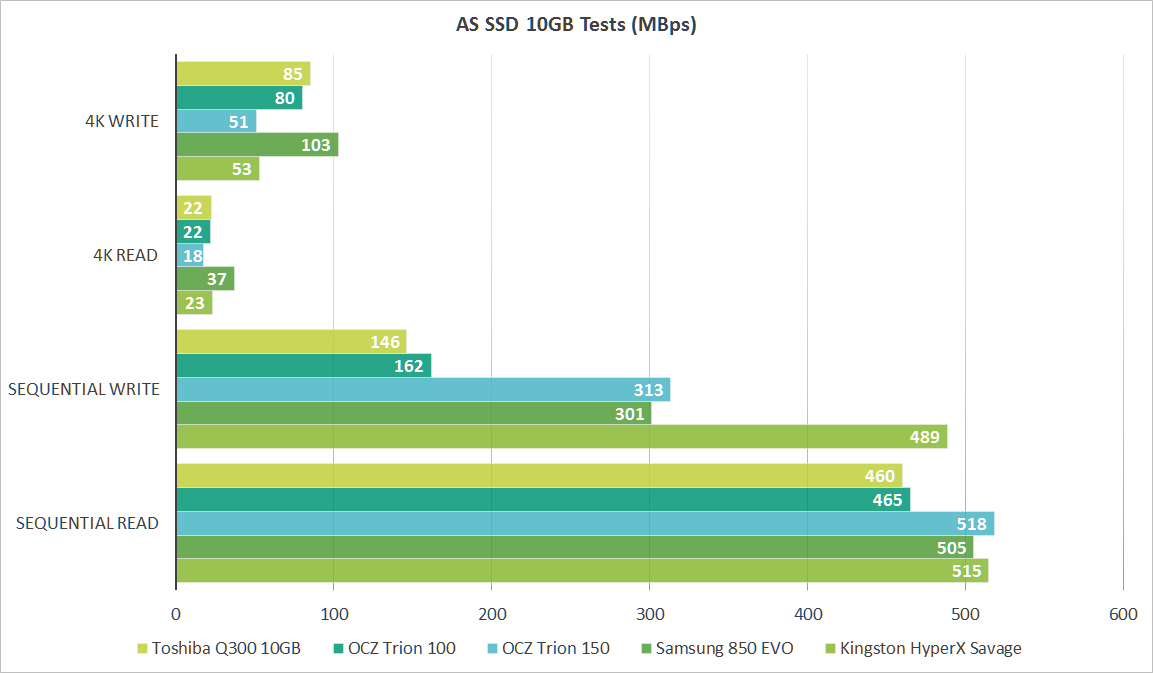 According to AS SSD, the Trion 150 is a vastly improved TLC SSD and worth considering as an upgrade for your system if the price is right. (Click on image to enlarge).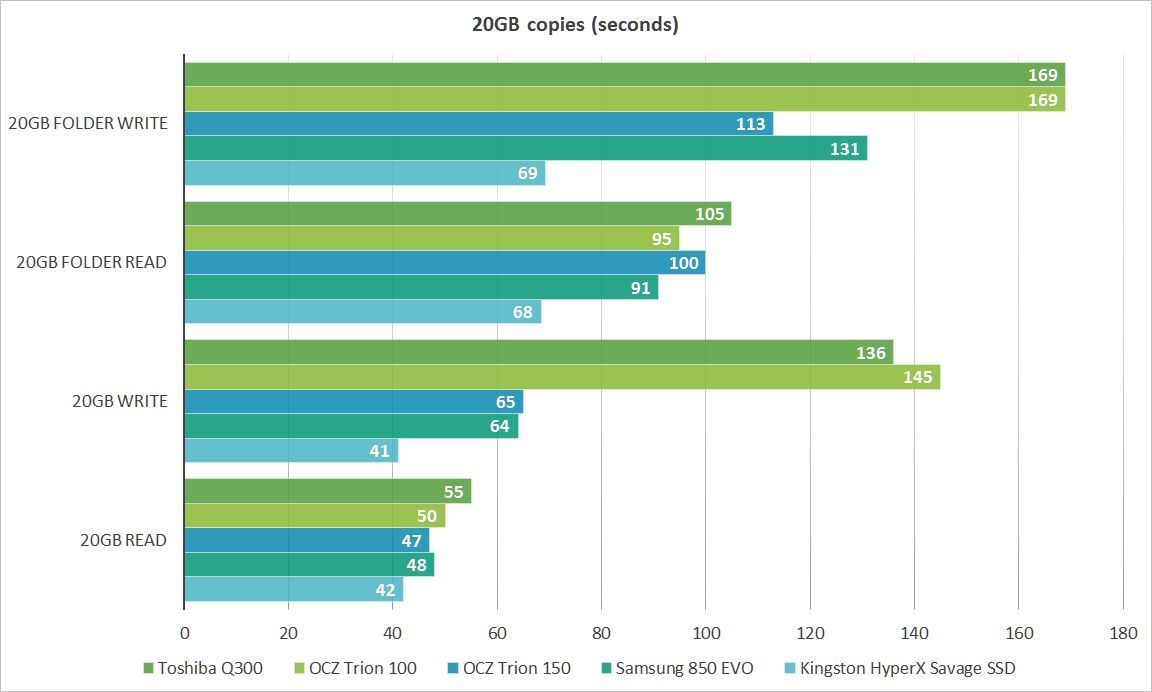 Though still not as fast as a real MLC drive such as the Kingston HyperX Savage, the Trion is now more than competitive with other TLC drives. (Shorter bars are better.) (Click on image to enlarge).
Because of the varying amount of cache, anyone who writes large data sets should opt for a larger capacity drive. Note that while the charts above don't show it, when writing to the TLC, the Trion 150 sustains transfers at about 285MBps—almost twice what the Trion 100 wrote at.
Conclusion
Though I'd still recommend an MLC SSD for the best overall experience with large data sets, the Trion 150 will actually perform faster than many SSDs in normal, everyday use. If you find it at an unbeatable price, go for it.