How Xbox Project Scorpio and the PS4 Pro can play 4K games: Visual compromises
An abundance of pixels may prevent a large leap in graphics quality.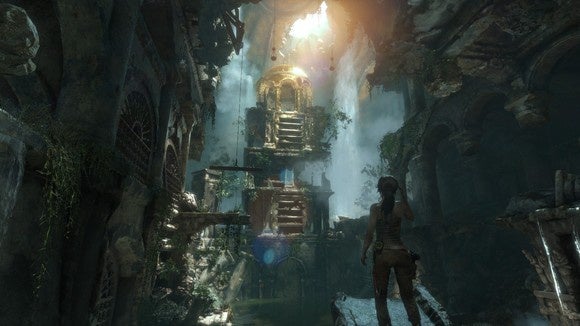 Can you run Rise of the Tomb Raider in 4K on a $200 graphics card like the Radeon RX 480? Absolutely! As long as you don't mind running it at somewhere north of 30fps with a mix of Medium and High graphics settings, that is. That's the low bar Scorpio needs to hit.
My point: Microsoft (and Sony too, with the PlayStation 4 Pro) is being a bit slippery by focusing on resolution to the exclusion of all other factors. We see the same in video all the time. Want to know why Twitch streams look so terrible coming direct out of the Xbox One or PS4? It's because the resolution of a video means nothing if it's encoded at a low bitrate and littered with blotchy artifacts.
Resolution is easy to understand, and 4K is a great buzzword for people to latch onto. Unless Microsoft's holding back a surprise "Scorpio is secretly $800 or more" announcement though, then you can guarantee Scorpio's rendering games at native 4K with some visual compromises. Just something worth noting amidst the hype.