Here's the hardware one world champ uses for gaming domination
This week on Hardcore Hardware, five-time world champion Counter Strike: GO player Stephanie Harvey tells us what it takes be a winner.
Ever wonder what it would feel like to jump into a boxing ring with Muhammad Ali or hit the race track against Ayrton Senna?
While I won't ever have a chance to go up against those champs, I got to experience something a bit closer to my heart: playing a round of Counter Strike: Global Offensive against a world championship gamer: Stephanie "missharvey" Harvey.
I also got to pick Harvey's brain about the hardware she uses and what it's like to train at the highest level.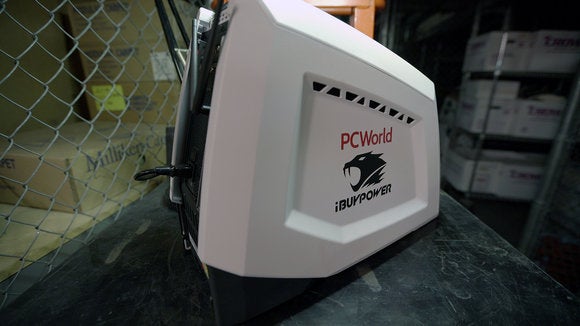 This iBuypower Revolt 2 is just like the ones used by team Counter Logic Gaming Red.
The hardware
Harvey plays on team Counter Logic Gaming Red and though she has several gaming machines, her official game rig is one provided by the team's sponsor, iBuypower. It's the Revolt 2 PC, and iBuypower was kind enough to send me a facsimile of an official team box. It felt a little bit like having GM send over a clone of a Chevrolet SS that Danica Patrick drives in Nascar.
The replica featured a Founders Edition GeForce GTX 1060, a Core i7-6700K, 16GB of DDR4/2400, a 240GB Intel 540-series SSD, and a 600 watt PSU. At $1,329, it actually compares well to a rig built using retail parts.
As a gaming box it seems well-suited for today's games. For a game like Counter Strike: Global Offensive, however, which uses such an old engine, you might think it's a little overkill.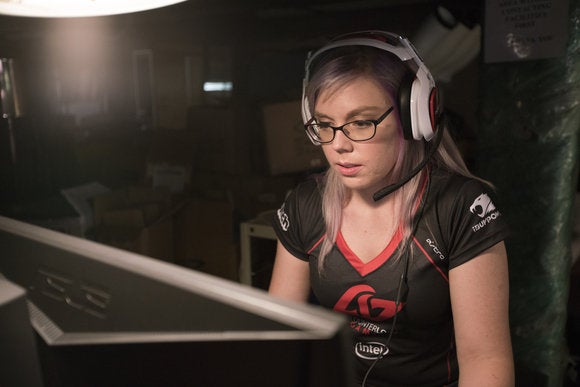 Stephanie "missharvey" is a championship-level pro gamer.
That's just what I thought, but I was surprised to hear Harvey say she needs as fast a CPU as she can get coupled with a good video card.
This seems unlikely since you can pretty much get Counter Strike: GO to run on integrated graphics on a dual-core laptop.
But watching Harvey set up on the Revolt 2, I finally understood what she meant when she called the game "CPU intensive."
Like most pro gamers, Harvey uses lower graphics settings to maximize frame rates. The Revolt 2 she used was clocking 1,000 frames a second. I'll say that again: 1,000 frames per second. Harvey said she can't feel 1,000fps, but she does this because as the frame rate approaches and dips below 300fps, it hurts her performance. Yes, a frame rate below 300fps hurts her performance. She prefers as high a performance processor as possible to keep the frame rates sky high all the time.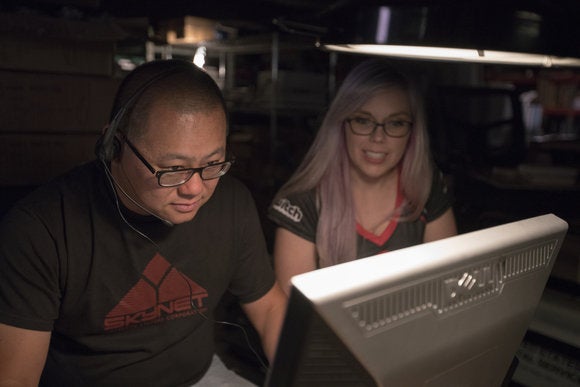 Pro-gamer missharvey gives me some tips, but it appears I'm hopeless.