Adobe After Effects CC (2015.3) review: This one's all about performance
This year's update offers little in terms of new features for the visual effects app, you'll feel the changes every time you use it.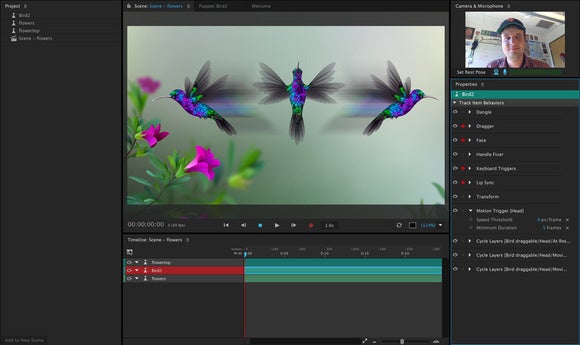 Adobe Character Animator Preview 4 is no longer just about head and face movements. Animators can now trigger a variety of puppet behaviors with the help of the keyboard and mouse.
Bottom line
You won't find much in the way of new features with Adobe After Effects CC 2015.3, but the performance enhancements make it a joy to keep using.
Previous Page 1 2 3