Acer Predator 17X review: This gaming laptop packs attitude and speed
The Predator 17X gives you desktop gaming performance without a noise penalty.
The only real problem the Predator 17X faces is timing. Newer GPUs from Nvidia and AMD are undoubtedly on their way, and few will want to buy aging technology when new hardware is around the corner. To be fair though, no one knows how that new technology will perform and when it'll even be available for sale. So is one laptop in hand better than two in the bush?
That's a question only you can answer, but I can say this: After spending many hours with the Predator 17X, it's a fast, capable laptop that's shockingly quiet. If Acer were to drop a next-gen GPU in it, it'd have the chops to be a lasting competitor.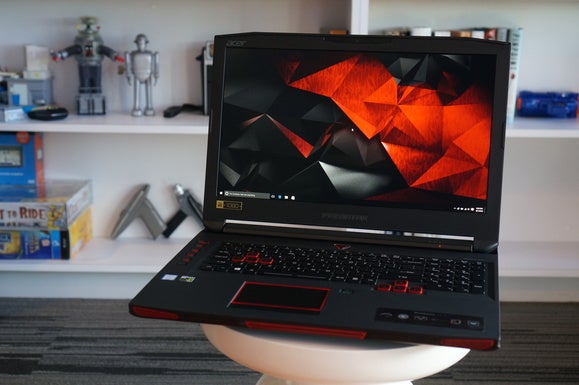 Turn on the Predator 17X and you'll get an alien shriek rather than a post beep.
Previous Page 1 2 3 4 5