WWDC wish list: Predicting the next version of OS X
Mac OS X, OS X, MacOS—whatever it's called, it's about to get a slew of new features, like Siri, overhauled Photos, and more tools for developers.
But what's even cooler is that once you can authenticate your Mac securely with your iPhone, this could lead the way to Apple Pay in the Safari browser, assuming your phone supports Apple Pay too. (Apple Pay is also rumored to be coming to Safari in iOS.)
More developer tools
Our colleague Jonny Evans at Computerworld wonders if Apple will expand its Continuity and Handoff tools to third-party developers, to let you quickly pass off tasks from one device to another. Another possibility is a MapKit API for the web to open up Apple's Maps to online developers too.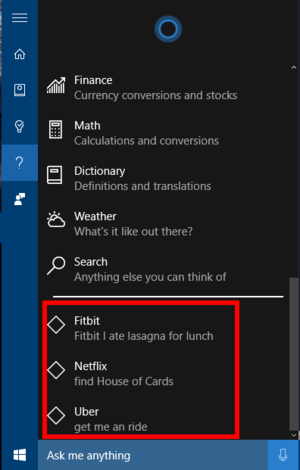 Cortana works with third-party Windows Store apps on mobile and desktop, and Siri should too.
A Siri SDK has been rumored too, and is long overdue—Amazon's Alexa, Google Assistant, and Cortana all have third-party integrations, letting you accomplish tasks from searching for a Netflix movie to ordering an Uber.
The name's the thing
Well, the name's a thing, anyway. OS X may be getting a little long in the tooth as a moniker, and 9to5Mac uncovered clues that Apple might be renaming its desktop operating system MacOS. That could lead to a totally new naming pattern: Apple OS, anyone? Or dare we say MacOS 11?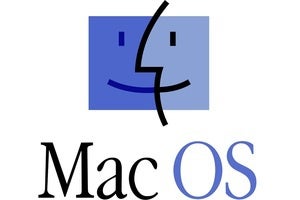 Everything old is eventually new again.
And what about the California place names? We've had Mavericks, Yosemite, and El Capitan, but there are plenty of gorgeous locations left. Lake Tahoe, Joshua Tree, Shasta, Point Reyes, Catalina, Mendocino, the list goes on and on. Of course, none of Apple's other OSes ship with public code names, just the OS name and a number: watchOS 2, iOS 9. It'd be a bummer to see the California trend come to an end so soon, but we wouldn't be surprised to see Apple move toward more consistent monikers.
What do you think? What should Apple call its next Mac OS, and what features are must-haves? Let us know your thoughts in the comments, and then join us on Monday June 13 at 10am Pacific, as Apple reveals all in the WWDC 2016 keynote.