WWDC wish list: Predicting the next version of OS X
Mac OS X, OS X, MacOS—whatever it's called, it's about to get a slew of new features, like Siri, overhauled Photos, and more tools for developers.
Not many people get a new computer every single year, but now that Apple has OS X on a yearly update cycle, our computers can feel refreshed and renewed while we bide our time waiting for new MacBook Pros or MacBook Airs.
New features add convenience and speed up tasks we do all the time, and developers can get new tools to delight us with their own apps too. This year's WWDC keynote is bound to hold some surprises, and here's what we could see in the next OS X—er, excuse me, MacOS. Or whatever it's called.
Siri on the Mac, at last
Siri is on our iPhones, iPads, Apple Watches, and even the Apple TV—hopefully this is the year Apple's personal assistant makes the jump to the Mac. We've been jealous of Cortana (and its third-party integrations) on the Windows 10 desktop since it launched, and talking to a computer feels more natural than hollering across the room at an always-listening connected speaker, a la the Amazon Echo.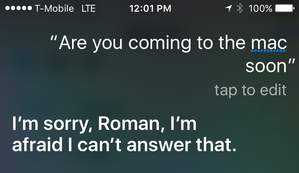 C'mon, please?
According to 9to5Mac, Mac users will be able to summon Siri with a button or a keyboard shortcut, or say "Hey Siri" when the Mac is plugged into power. The Mac has had dictation and voice commands for a while, but Siri should be able to do more—it would be cool to run natural-language Spotlight searches like "find that Excel spreadsheet Roman emailed me yesterday," or jet off quick replies when you notice an important notification pop up: "Reply to Jon's last email: I'm on it." Siri support for Apple Music on the desktop will go a long way too.
Overhauled apps
Each iteration of OS X has brought an extra layer of polish to Apple's big apps, like Safari, Mail, Messages, Maps, and Calendar. This year, MacRumors predicts that Photos will get upgrades (which is good, because questions about how Photos and iCloud Photo Library continue to flood the Mac 911 inbox every week). And iTunes should get yet another coat of lipstick—maybe Siri support will make Apple Music easier to use. Couldn't hurt, right?
Touch ID tricks
Thanks to Bluetooth, the next version of OS X could let you unlock your Mac with your iPhone's or iPad's Touch ID. If that sounds like a much clunkier way to log in than just typing your account password, well, it is—but it still sounds cool. (We've tried a similar app called Knock, which even has an Apple Watch version.)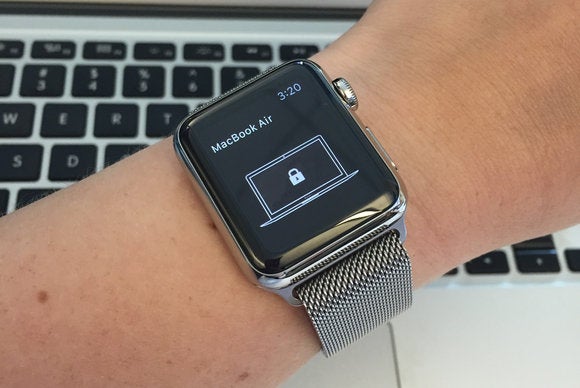 Unlocking your Mac with your iPhone (or Apple Watch) seems like a parlor trick until you realize it could enable new ways to use Apple Pay. Credit: Susie Ochs