Windows 10 quick tips: 5 ways to speed up your PC
Try these methods to make your machine zippier and less prone to performance problems.
It's a good idea to get a second opinion, though, so consider a free tool like Malwarebytes Anti-Malware. The free version scans for malware and removes what it finds; the paid version offers always-on protection to stop infections in the first place.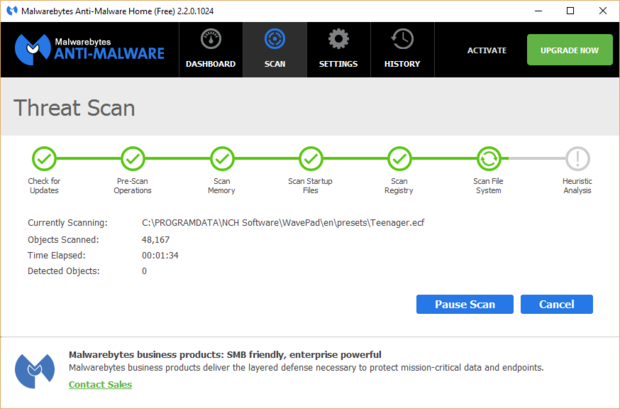 Malwarebytes Anti-Malware is a useful application that will scan for and fix Windows 10 PC problems.
Now you can check for bloatware and get rid of it. Several free programs will do this for you; your best bet is to run several of them, because no single one will find all the bloatware on your PC. Good choices are the PC Decrapifier, Should I Remove It? and SlimComputer.
For more details about removing bloatware, check out Computerworld's article "Bloatware: What it is and how to get rid of it."
Try just some of these tricks, and you'll find that you've got a faster Windows 10 PC -- and one that is less likely to have any reliability problems.
Previous Page 1 2 3 4