Windows 10 quick tips: 5 ways to speed up your PC
Try these methods to make your machine zippier and less prone to performance problems.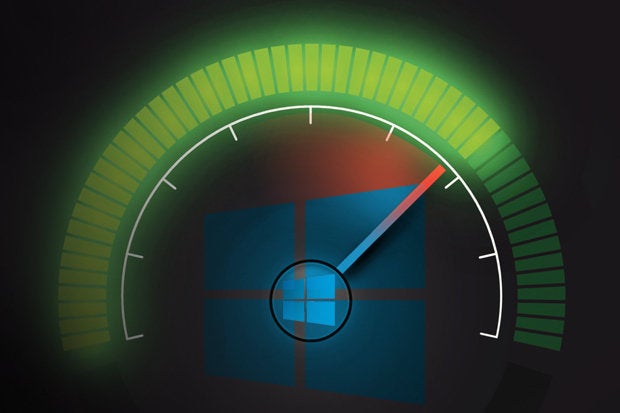 Want Windows 10 to run faster? We've got help. Take a few minutes to try out these tips, and your machine will be zippier and less prone to performance and system issues.
1. Disable programs that run on startup
One reason your Windows 10 PC may feel sluggish is you've got too many programs running in the background -- programs that you may never use, or only rarely use. Stop them from running, and your PC will run more smoothly.
Start by launching the Task Manager: Press Ctrl-Shift-Esc or right-click the lower-right corner of your screen and select Task Manager. If the Task Manager launches as a compact app with no tabs, click "More details" at the bottom of your screen. The Task Manager will then appear in all of its full-tabbed glory. There's plenty you can do with it, but we're going to focus only on killing unnecessary programs that run at startup.
Click the Startup tab. You'll see a list of the programs and services that launch when you start Windows. Included on the list is each program's name as well as its publisher, whether it's enabled to run on startup, and its "Startup impact," which is how much it slows down Windows 10 when the system starts up.
To stop a program or service from launching at startup, right-click it and select "Disable." This doesn't disable the program entirely; it only prevents it from launching at startup -- you can always run the application after launch. Also, if you later decide you want it to launch at startup, you can just return to this area of the Task Manager, right-click the application and select "Enable."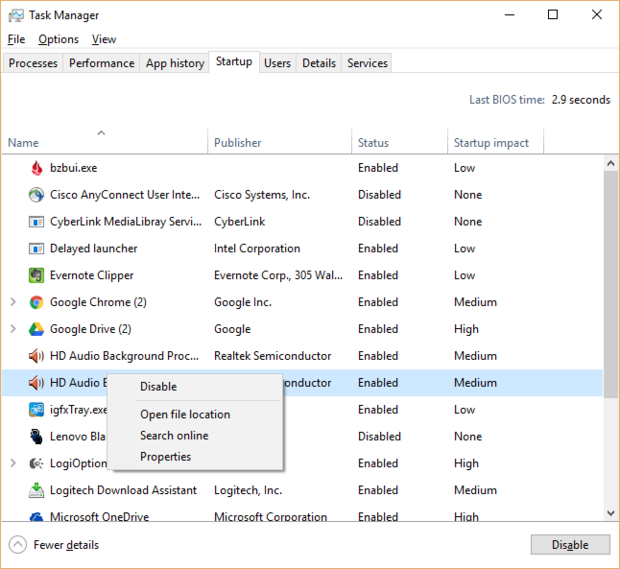 You can use the Task Manager to help get information about programs that launch at startup and disable any you don't need.
Many of the programs and services that run on startup may be familiar to you, like OneDrive or Evernote Clipper. But you may not recognize many of them. (Anyone who immediately knows what "bzbui.exe" is, please raise your hand. No fair Googling it first.)
The Task Manager helps you get information about unfamiliar programs. Right-click an item and select Properties for more information about it, including its location on your hard disk, whether it has a digital signature, and other information such as the version number, the file size and the last time it was modified.
You can also right-click the item and select "Open file location." That opens File Explorer and takes it to the folder where the file is located, which may give you another clue about the program's purpose.