Windows 10 powers 164M PCs at end of '15
Growth deceleration continues as Windows 10's five-month adoption pace falls behind Windows 7's.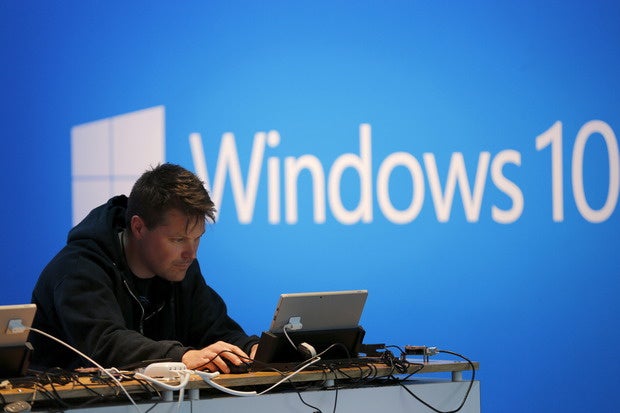 Credit: REUTERS/Robert Galbraith
After five months, Microsoft's Windows 10 powers about 164 million PCs, data published Friday showed.
Windows 10's user share -- an estimate of the portion of all personal computers worldwide that ran the OS -- grew one percentage point in December to 10%, according to metrics vendor Net Applications.
The new operating system's user share increase last month was slightly less than the month before, continuing a trend of slowing growth. December's month-over-month increase was below November's 1.1 percentage points, as well as under both October's 1.3 points and September's 1.4 points, not to mention the explosive 4.8-point boost in August.
Microsoft launched Windows 10 on July 29, 2015.
Windows 10 accounted for 10.9% of all Windows devices in December, a higher number than its raw user share number because Windows powered 91.3%, not 100%, of all systems tallied by Net Applications.
Net Applications' user share represented almost 164 million Windows 10 PCs worldwide, assuming a total of 1.5 billion Windows systems in use. Microsoft has frequently cited the latter figure when it has touted revenue opportunities for developers of Windows software.
Microsoft has not refreshed its official claim of in-use Windows 10 devices since early October, when an executive said 110 million machines ran the operating system. In the past, the company has regularly trumpeted major Windows milestones, especially those of hundreds of millions. The lack of an update may mean Microsoft's own number -- it should be able to accurately track in-use Windows 10 machines by counting product activations -- is, like Net Applications' figure, under 200 million.
However, another data source -- Ireland's StatCounter -- showed that Windows 10's growth increased in December. StatCounter, which tracks global usage share -- a proxy for activity rather than users -- pegged Windows 10 at more than 11.8% for December, a 1.7-point gain. That was higher than the gains StatCounter recorded in November (1.2 points) and October (1.4 points), but below those of September (2.3 points) and August (5 points).
Windows 10's growth tempo has fallen behind that of Windows 7's during its first five months after release, according to Net Applications. Windows 7 had accumulated an 11.2% share of all Windows PCs through its fifth full month, slightly more than Windows 10's 10.9% in December.
StatCounter also had Windows 10 trailing leading Windows 7's uptake pace, albeit by a narrow margin of just one-tenth of a percentage point. StatCounter's after-five-full-months number for Windows 7 was 11.9%.
Slowing growth is nothing new for software adoption: Traditionally, a new operating system's biggest gain comes in the first month, then increases shrink, although there are typically blips here and there. Windows 7, for instance, posted larger month-over-month increases in just 3 of its first 12 months.