Windows 10 Creators Update could ship March 31, and we're already worried about bugs
We'd rather wait than have a repeat of the Anniversary Update's shenanigans.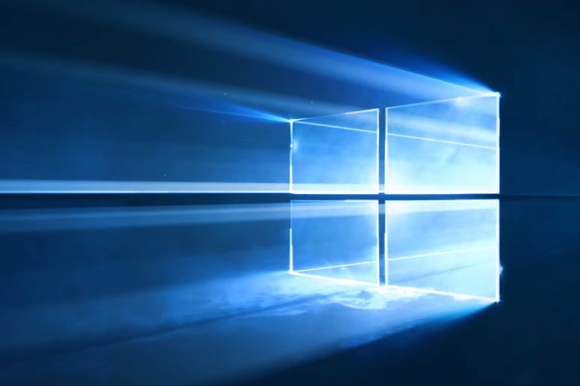 Microsoft hasn't officially committed to a ship date for Windows 10's Creators Update, but evidence suggests it could reach Insiders as soon as the end of March. Given how the last major Windows 10 update went, however, we're feeling equal parts eagerness—and caution.
So far, all Microsoft has promised for the Creators Update is that it will ship in "early 2017." Two tantalizing clues suggest a more specific date: Both Microsoft's Surface Studio PC and Dell's Canvas monitor offer features closely tied to the Creators Update, and both now list shipping dates at the end of March. It's no stretch to suppose that both companies would align those releases with the Creators Update, and Dell has said as much already.
Our caution stems from what happened when Windows 10's Anniversary Update launched last August. A swarm of bugs came with it, including a login freeze, as well as a more serious issue that crashed webcams. Third-party security firms, like McAfee, warned that their products might not be compatible. Consumers and businesses certainly don't want a repeat.
Why this matters: Microsoft undoubtedly has pressure to push the Creators Update out the door to ensure that work on the other major Windows 10 update this year—Redstone 3—begins in time to meet holiday deadlines. We're going to lay out the case that Microsoft could ship the Creators Update in two months' time—but maybe it shouldn't be in such a rush.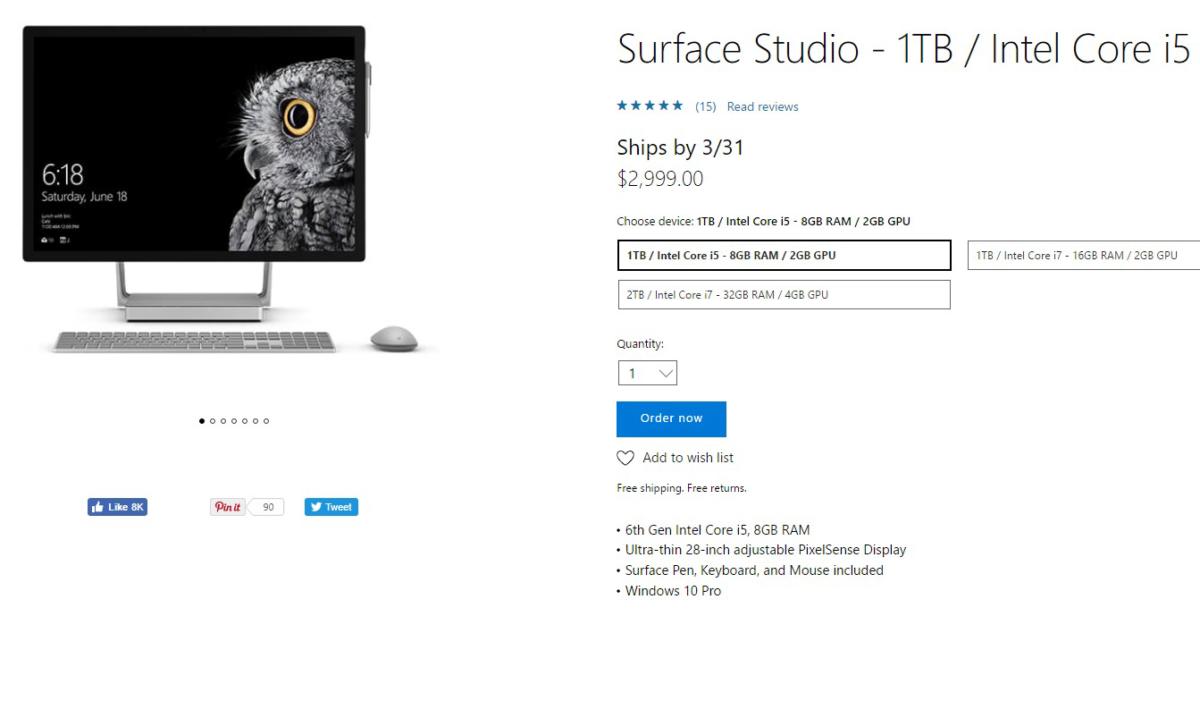 The two lower-end models of the Surface Studio are scheduled to ship by the end of March, while the high-end Core i7 part will ship by the end of June, according to this Store page. Credit: IDG
The clues to the timetable
Several clues point to an end-of-March release for the Creators Update. For starters, there's the update cycle. When Microsoft has prepared major Windows 10 updates in the past, the company has fixed bugs in one release, then unveiled features to its Insider testers in the next. The last few weeks before a major Windows 10 update, Microsoft launches few, if any further features, focusing instead on bug-bashing. Finally, Microsoft sends the update release to Insiders, rolling it out to the greater public a week or two later.
Right now, we seem to be in the features phase. The company's recently delivered a series of builds to Insiders. One of them, Build 15002, offers a particularly heavy bag of goodies. More is coming: When it ships, the Creators Update promises a host of new capabilities, including 3D imaging support and a much-anticipated Games Mode.
And then there are the Creators Update's touch input innovations, which help set apart Microsoft's Surface Studio and Dell's Canvas from other Windows hardware. The sophisticated stylus controls, and especially the moveable menu-navigation device that Microsoft calls the Surface Dial and Dell calls the Totem, offer new ways for people to interact with their software, Neither product is complete without these features enabled by the Creators Update.