Windows 10 Anniversary Update review: Cortana, Edge overshadow Windows Ink
The improvements Microsoft has made on features you use every day are what really matter.
With the Anniversary Update for Windows 10, you can view a simplified view of your calendar on your PC's lock screen.
This is a great trick: You can holler across the room—"Hey Cortana!"—and trigger a few actions on the lock screen, without needing to log in. Cortana can tell you your upcoming appointments, or even tell you a joke. One of the product managers responsible for Cortana told me that she likes to see her calendar on her screen across the room, and she's right—that sure is handy.
The other useful addition to Cortana's repertoire is that you can now set a "reminder" for a random fact: "Remember that my room number is 1443," or "remember that my nephew likes Ghostbusters toys." Later, when you need to, you can then ask "What is my room number?" or "Tell me the toys my nephew likes."
The best summary of Cortana's capabilities lies within the Cortana Notebook, where you'll find all sorts of little tidbits: Do you want Cortana to know when you typically eat lunch, and schedule around it? To connect to your fitness tracker? To make restaurant recommendations? I fire off reminders to myself all the time, just by yelling at Cortana while tapping away at something. And you can send texts to Android and iOS phones, too, if you've installed the Cortana app.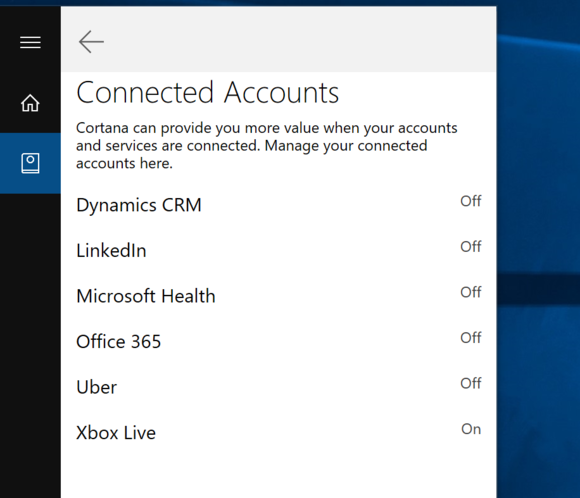 Cortana does ask for information from a variety of connected accounts, though they're off by default. In part, that's to help you plan out getting to and from meetings, say, via Uber.
Edge: extensions make the difference
Edge, Microsoft's integrated browser, was a glaring flaw in the original Windows 10 release: too spare, too slow. Even now, as Windows 10 boasts a decent 19.1 percent market share, Edge's share sits at just 5.1 percent. It still deserves mention here, though, because it's steadily and surprisingly improved over time (although no specific improvements are really recent enough to be part of the Anniversary Update). Edge now syncs data with the cloud, adds extensions, and even offers integration with Cortana.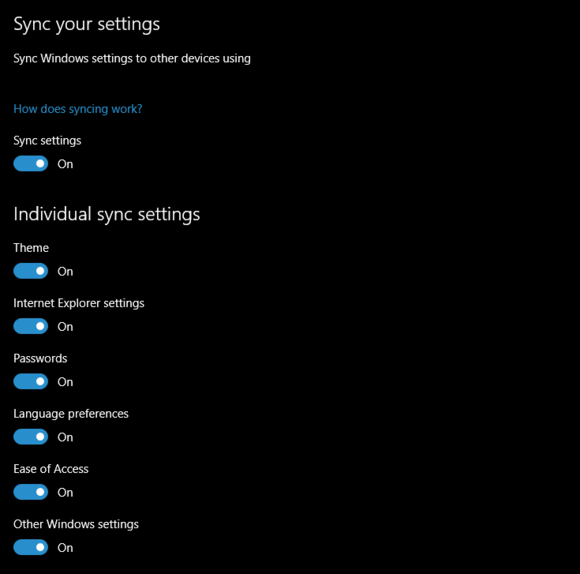 As long as you confirm your identity, Edge Favorites and passwords should now be exchanged among Windows 10 devices you have keyed to your account.
When Windows 10 debuted, neither Edge's Favorites nor its stored passwords easily synced with the cloud, which is especially frustrating when moving to a new PC. There were workarounds—I could store favorites in Chrome, install the browser, load the favorites, then export them to Edge—but that was a pain. Now, as long as you sync everything to your Microsoft account, all of that data should roam between devices. Just make sure to visit Settings > Accounts > Sync your settings and verify your identity.
Previous Page 1 2 3 4 5 6 7 8 9 10 Next Page