Windows 10 Anniversary Update review: Cortana, Edge overshadow Windows Ink
The improvements Microsoft has made on features you use every day are what really matter.
You'll soon have the option to secure purchases at the Windows Store with your face or fingerprint.
Microsoft's original Surface tablets used a depth camera to snap a 3D image of a user's face, identifying and logging them in. Now, Hello has become even more accessible, as more hardware makers adopt fingerprint readers. Both bits of hardware work exceptionally well—and if they don't, there's always a PIN or Microsoft password alternatives.
Now, Microsoft is pushing Hello beyond your login screen, and the first stop is the Windows Store. The AU code now uses Hello to buy apps, music, and more. What's the difference between tapping a button to approve a stored credit card, versus using your face? Not that much, though the transaction is authenticated via the hardware in your PC, providing an additional assurance that you are you.
I still think replacing passwords via biometrics is the future of shopping on the web, but restricting it to Store purchases helps ease users into this new technology. A lot is going to depend on which sites adopt Hello authentication, especially banking sites.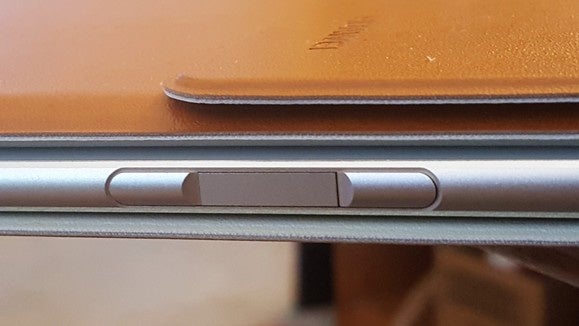 More tablet makers are including fingerprint scanners, a more compact way of enabling Windows Hello. Here, a scanner nestles between the volume rockers of the Huawei Matebook.
Cortana: Eager to please, and with a better memory
If you believe that Microsoft is the devil in Redmond, gobbling up your data to pass along to advertisers (or worse), nothing about Cortana's latest features will change that. (But you'll be happy to know that the French government agrees with you.) That said, the Cortana digital assistant has steadily improved since the initial release of Windows 10. The Anniversary Update presents a Cortana that's more aware of you than ever, assuming you allow her access to your life.
(In the Anniversary Update, you can't turn Cortana off, though you can periodically wipe out her memory by erasing what she knows and by disabling Windows's 10 personalization features via the Privacy options in Settings.)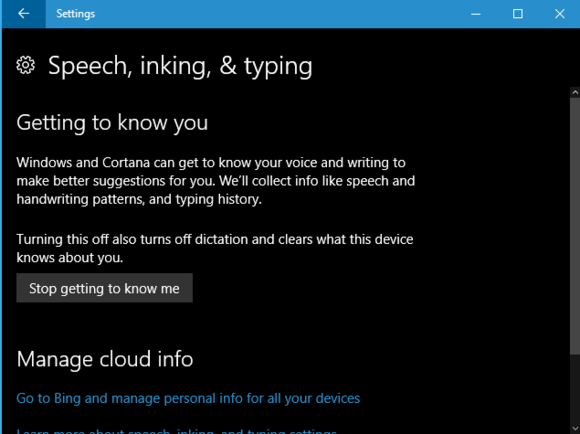 You can't turn technically turn off Cortana in the Anniversary Update, but you can make her deaf, dumb and blind if that's what you want.
Cortana can now speak several languages, sniff your email for flight times and other pertinent data, and more. Two key additions make Cortana especially useful, however: Her hangout on your lock screen, and her ability to remind you of basically anything.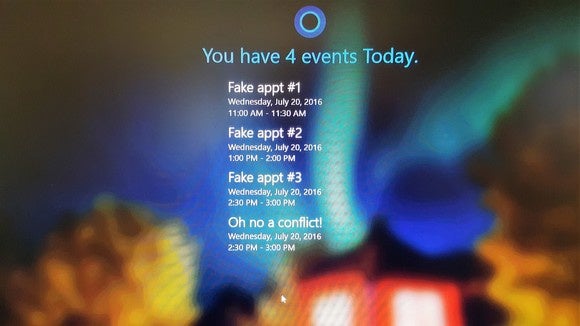 Previous Page 1 2 3 4 5 6 7 8 9 10 Next Page