Windows 10 Anniversary Update review: Cortana, Edge overshadow Windows Ink
The improvements Microsoft has made on features you use every day are what really matter.
I just spent more than a week diving deep into Windows 10's Anniversary Update, which rolls out August 2. As a birthday present of sorts to users who've upgraded to Windows 10 in the past year since the OS launched, it's a pretty nice one.
Here's what's in the box: Cortana, which is now accessible from the lock screen, is more ubiquitous than ever. Extensions finally make Microsoft Edge usable. Windows Hello improves, Skype's reboot seems to be on the right track, and underneath it all are even more thoughtful tweaks that improve Windows 10's overall experience. The new Windows Ink is intriguing, if only partially baked. One or two features you may have expected aren't quite ready.
But if you're a Windows user still on the fence (even with the free upgrade deadline just days away!), the Anniversary Update won't sway you. This isn't Windows 8.1, Microsoft's apology for the sins of Windows 8. Some of the skeptics' biggest reservations about Windows 10, such as the demand for a Microsoft account, or the many and varied attempts to keep tabs on your activities, clearly are here to stay.

Think of the AU instead as a milestone in Windows 10's journey, a chance to polish some features and bring on a few others. We used all this as a foundation for our review score for the Anniversary Update, which we left unchanged from what we gave the original release.
Windows Insiders have the AU already. If you're a Windows 10 owner, you have a week or so before it reaches your machine on Aug. 2. Users of Windows 8.1 and earlier, the ball's in your court. There are as many good reasons to upgrade as there are to stay put, but your chance to get Windows 10 for free is fading fast.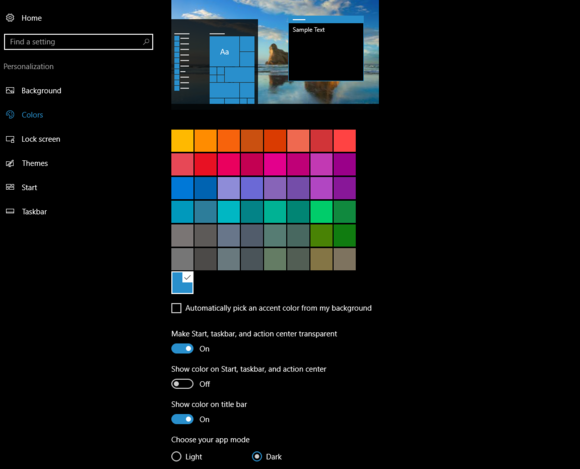 One of the most anticipated features of the Anniversary Update has been "dark mode."
Windows Hello—a key selling point
Microsoft's Anniversary Update was supposed to take the Windows Hello biometric authentication system a step further, finally delivering on the "Passport" promise of the original OS: Your face or fingerprint would serve as your password for the web as well as your PC. Microsoft executives tell me Hello will take on this new role once the FIDO 2.0 standard officially rolls out in a few months. For now, Hello is now used to authenticate you at the Windows Store.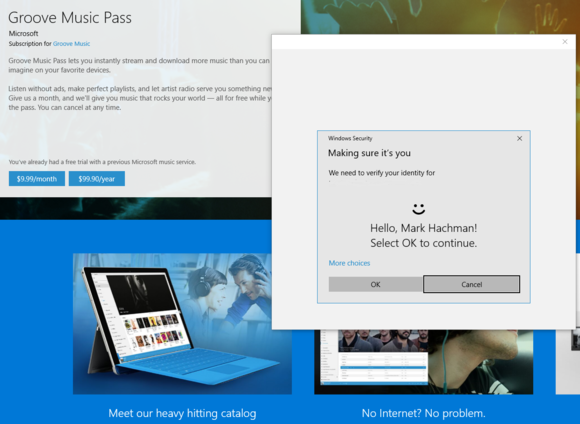 1 2 3 4 5 6 7 8 9 10 Next Page