The best enterprise tips and tricks for Windows 10
Here's how to speed up Windows 10, keep it running smoothly, protect your privacy and more.
Define [word] Want a definition for "absquatulate"? Just ask Cortana.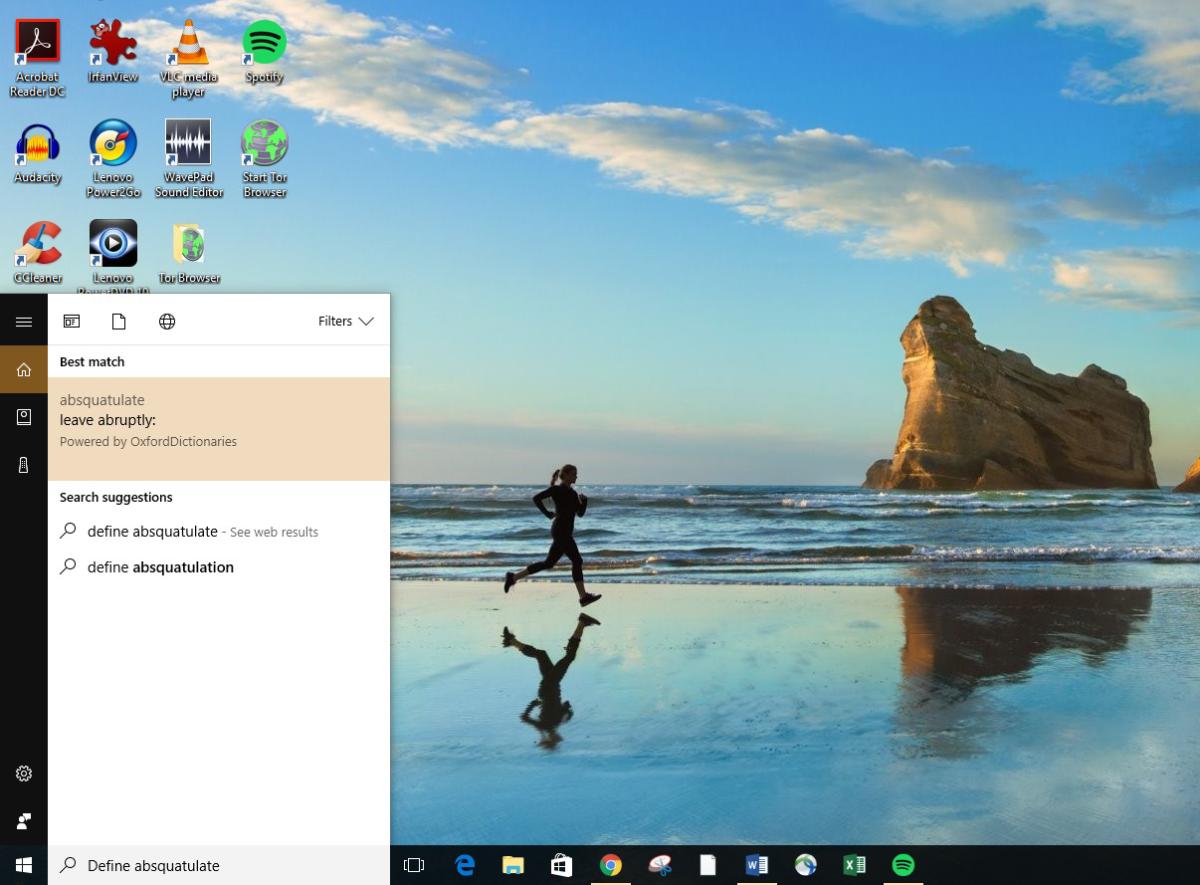 Cortana can offer you answers directly without sending you out to the web.
When is [name of holiday]? Cortana knows when holidays fall on the calendar.
Who is [title of person]? Cortana can tell you the names of the CEOs of Microsoft, Google and Apple, as well the president of the United States. Try other titles and names as well.
What time is it in [place]? Confused about what time it is right now somewhere in the world? Cortana knows.
Convert [currency] to [currency] Want to know the current exchange rates between currencies? Just ask.
How tall is [person]? It knows how tall most famous people are. So it knows, for example, that Barack Obama is six feet one inch tall, and that New England Patriots quarterback Tom Brady is six feet four inches tall.
How long is [movie]? How long is The Godfather? Just ask, and Cortana will tell. However, it doesn't know every movie ever made, so sometimes you'll be sent out to the web for an answer.
What is the capital of [country or state]? If you need to know the capital of a country or state, Cortana knows.
Manage your Google Calendar with Cortana
Windows 10 includes a built-in calendar app that works with Cortana. However, if you're a Google Calendar user, you can get Cortana to integrate with that as well, so you can use Cortana to create and edit appointments and show you your schedule with Google Calendar using the built-in Windows 10 Calendar app.
To do it, you need to integrate your Google Calendar with the Windows 10 Calendar. First, launch the Calendar app. (It's typically found on the upper-left corner of the Start menu. You can also launch it by typing "Calendar" into Cortana, then clicking the Calendar app icon that appears at the top of search results.)
Next, click the Settings icon on the lower left of the Calendar screen — the icon is in the shape of a gear. When the Settings menu appears, select Manage Accounts > Add account. From the "Choose an account" screen, select Google. You'll be asked to sign in with your Google account information. Follow the prompts to create the account.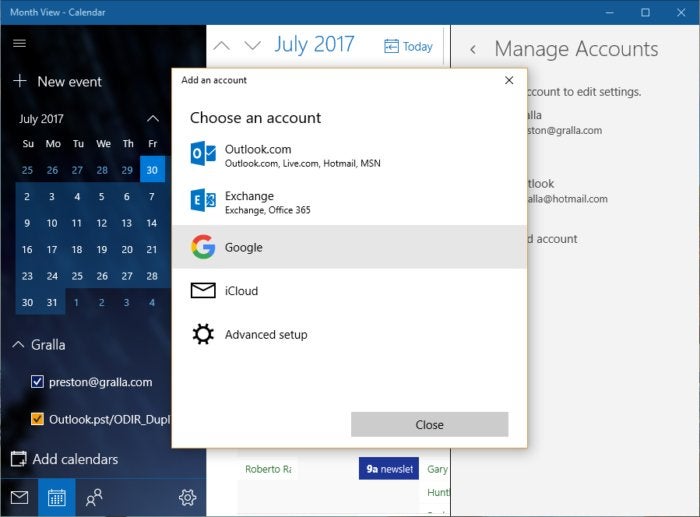 You can create an appointment in your Google Calendar using Cortana.
That's all it takes. From now on, your Google calendar will sync with the Windows 10's Calendar app. So, for example, if you ask Cortana to "Create appointment," you'll be able to fill in the details using Cortana, including the date, time and purpose. Cortana will add the event to the Windows 10 Calendar. To save it to your Google calendar directly, choose the calendar from the dropdown list just above the Add button. Regardless of which calendar you add an event to, both Google and Windows 10 Calendar will remain in sync.
Previous Page 1 2 3 4 5 6 7 8 9 10 Next Page