The best enterprise tips and tricks for Windows 10
Here's how to speed up Windows 10, keep it running smoothly, protect your privacy and more.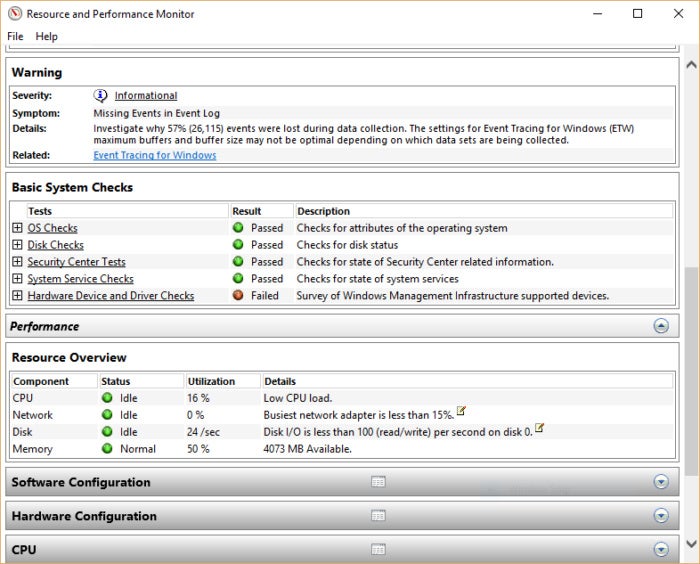 You can use the Task Manager to help get information about programs that launch at startup and disable any you don't need.
Fix Windows 10 headaches
Microsoft Windows 10 has gone a long way toward fixing the problems that were endemic with earlier versions of Windows, notably Windows 8. But it's still far from a perfect operating system and has its share of headaches. Take the following advice for fixing three of its biggest headaches.
Fix Start menu woes
When it was first announced that Windows 10 would reinstate the Start menu, many users welcomed it. But after Windows 10 was released, some people began complaining about problems with the Start menu — it didn't run when they clicked the Start button, or it froze, or random entries appeared or disappeared. If you've got Start menu problems, fear not; there are several ways to try to fix them.
Note: Before trying any of these, first restart your computer. Sometimes a mere reboot will fix things.
Run Microsoft's Start menu troubleshooter tool
Before trying to fix any Start menu problems yourself, download Microsoft's Start menu troubleshooter and run it.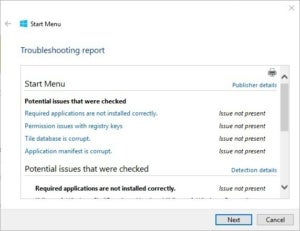 The Start menu troubleshooter can help fix a variety of woes.
The troubleshooter looks for Start menu problems and checks whether the problem is being caused by improperly installed applications, problems with the Registry, the database of Start menu tiles being corrupted, or difficulties with something called the application manifest. (The application manifest has settings that tell Windows how to handle a program when it starts.) After it checks for the problems, it does its best to fix them. If you want to see the results of what the troubleshooter finds, click "View Detailed Information" on the screen after the troubleshooter does its work.
Note that the troubleshooter won't fix all problems. If it doesn't solve yours, you'll have to resort to other means.
Check for updates
There's a chance that a Windows update will solve the problem — Microsoft continually squashes bugs in its updates. To make sure you've got all the latest Windows updates, go to Settings > Updates & security > Windows Update and click Check for updates. If it finds any, install them. You may need to restart your PC for the update to go into effect.
Use PowerShell to fix corrupted files
If the Start menu still has problems, the issue may be corrupted files. You can use a command-line tool called PowerShell that is built into Windows to find and fix them. Search for PowerShell in the Windows search box, right-click Windows PowerShell in the search results, and select "Run as administrator." That will launch PowerShell.
Previous Page 1 2 3 4 5 6 7 8 9 10 Next Page