The best enterprise tips and tricks for Windows 10
Here's how to speed up Windows 10, keep it running smoothly, protect your privacy and more.
Folders look like tiles and display small thumbnail icons of all the apps they contain. Click a folder and it opens, with each app appearing as an individual tile. You can then click any tile to run the app. Click the folder again and all the tiles slide back inside.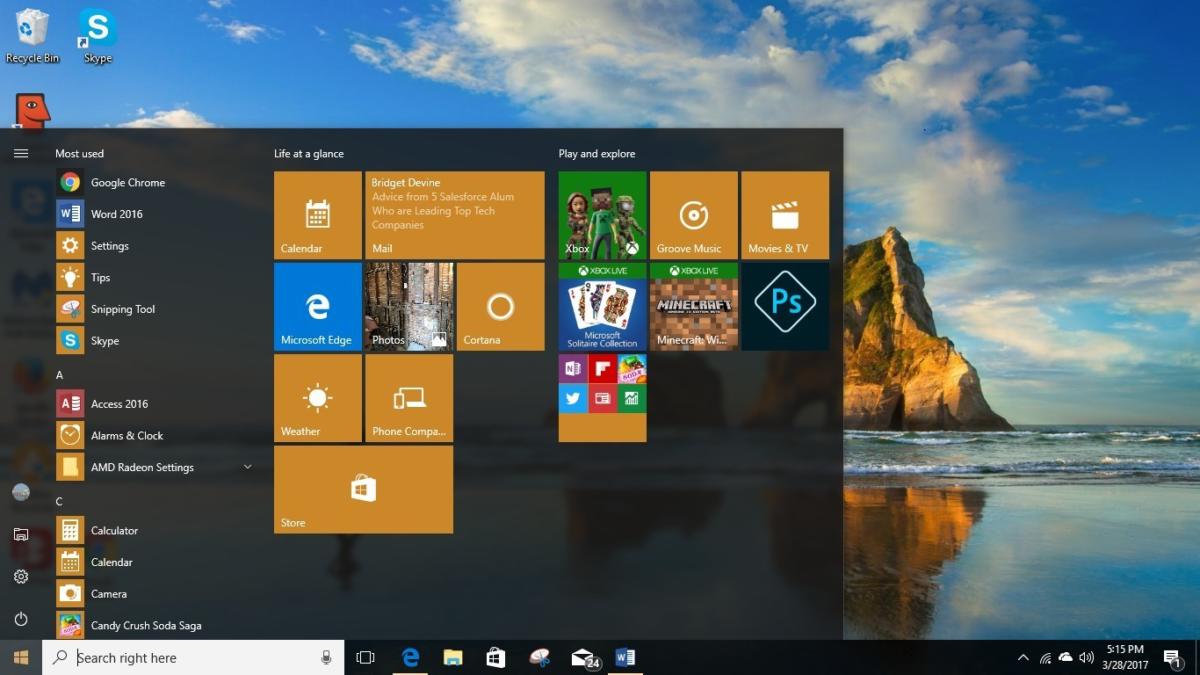 Creating folders in the Start menu, each of which can contain tiles for multiple apps (see the third tile down in the "Play and explore" section).
Control Windows Updates
Many people have often complained about the unyielding way that Windows 10 updates itself — you can't bypass an update, and you have to do it on a schedule set by Microsoft. However, if you have the Creators Updat,e you get some control over the process. In Creators Update, you're no longer blindsided when Windows interrupts your work to do an update. You'll be notified when an update is available and given the option of either installing it immediately, scheduling it for a specific time or putting it off by clicking "Snooze."
Clicking "Pick a time" brings up a dialog box that lets you schedule the precise day and time the update runs. Clicking "Snooze" puts off the update for three days. Three days later another notification appears with the same three options. If you want, you can click "Snooze" again. You can keep doing this to indefinitely put off the update.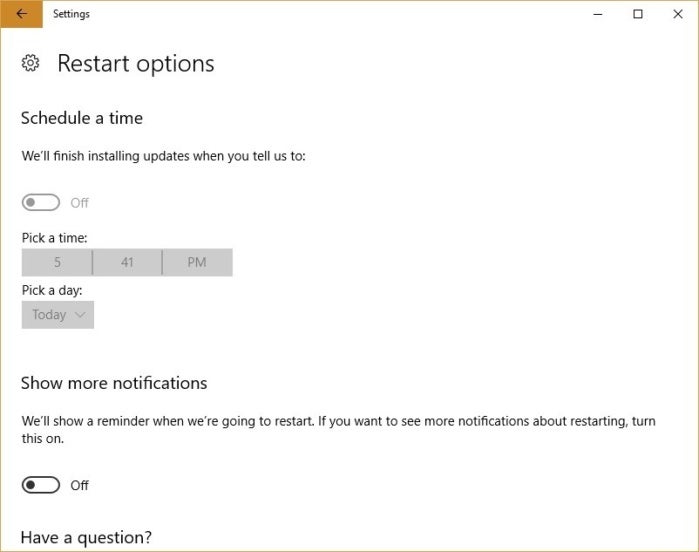 This dialog box lets you schedule a time to update Windows 10.
Previous Page 1 2 3 4 5 6 7 8 9 10