Review: Windows 10 Anniversary Update fails to excite
The new upgrade introduces small improvements across the board, but nothing to sway Windows 7 stalwarts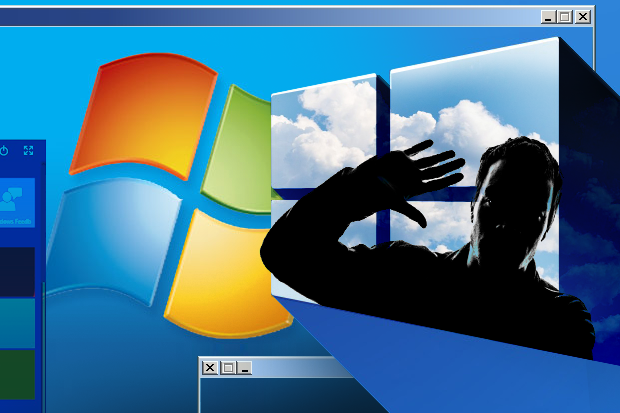 One year after the initial, faltering release of Windows 10 "RTM" (build 10240) and almost nine months after the arrival of Win 10 Fall Update(version 1511), we finally have a new tenant at the apex of the Windows 10 "as a service" heap. Windows 10 Anniversary Update, aka Redstone 1, aka version 1607, is available to Windows Insiders.
The update should start rolling out to Windows 10 version 1511 users on August 2.
For those of you who have already taken the plunge and installed Windows 10 -- 350 million machines, at last count -- the upgrade should proceed without any intervention on your part. For the other billion or so Windows 7 and Windows 8 users who have adopted a wait-and-see attitude, it's time to think again about upgrading to Windows 10.
If you're happy with Windows 7 or Windows 8.1, there's still no overarching reason to upgrade, though the steady accumulation of improvements is starting to tip the balance. Anniversary Update brings real improvements in security, modest improvements in usability, and cosmetic improvements all around. Cortana has gone from being merely usable to being worthwhile. But the Edge browser still isn't ready for prime time, and Universal apps are still a bust.
In short, Windows 10 is good, but it isn't a slam dunk -- and it comes with considerable baggage.
On the other hand, if your machine, drivers, and apps are compatible (most likely they are), you want to ride the wave of the latest and greatest, and you're willing to accept the new Windows-as-a-service world of forced updates and Google-like data collection, you will probably be happy with Windows 10.
But be sure you understand the new rules:
Unless you go to extreme lengths, Microsoft will update your machine according to its own rules and on its own schedule, give or take a few hours. Enterprises can control updates to domain-joined Windows 10 PCs using Windows Update for Business, WSUS, SCCM, and other patch throttlers. But even corporate admins can't separate key security patches from less critical updates.
That said, Microsoft has thus far refrained from using individually targeted advertising. The only visible results of Windows 10's snooping have been an occasional flash in the Start menu's "suggested" program slot and displays of advertising on lock screens, both of which can be manually disabled. If Windows 10's data collection has influenced any other advertising, I'm not aware of it.