Review: New Windows 10 version still can't beat Windows 7
Microsoft's 'Fall Update' promised to put the finishing touches on Windows 10 -- it doesn't.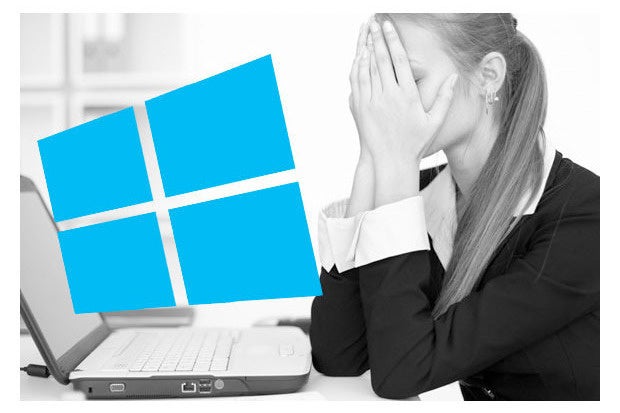 Three months into Microsoft's "Windows as a Service" strategy, many of us expected to see significant progress in plugging the many holes in the "RTM" July 29 build 10240 release of Windows 10. Unfortunately, Windows 10 version 1511 -- aka Threshold 2, Fall Update, build 10586 -- takes only tiny steps in that direction.
On the positive side, one flagrant problem with activation has been solved, and several apps -- Skype, Edge, Mail, Phone, and the media apps -- are distinctly better. There's better support for high-resolution monitors. And Win10 version 1511 is certainly more stable than the July 29 RTM version. Win10 version 1511 has better drivers across the board, and the installation and upgrade routines aren't as insistent on yanking out manually installed drivers.
On the minus side, advertising, which has been lurking since early beta builds, makes an unabashed appearance. Automatic re-assignment of the default printer will confuse many. OneDrive is still poorly integrated, and the Start menu continues to resist customization. Hello works sporadically, and Continuum's promise of seamless transitions between mouse and touch modes is a long way off. Edge, the wholly new browser, has yet to support extensions, so it's unusable for many.
Most of the remaining showstopper problems with Windows 10 have more to do with the uncertainties around Microsoft's patching and update policies and procedures, and less with the bits. We have promises from Microsoft that the situation will improve, that we'll be getting more information and control over updates. Meanwhile, would-be Windows 10 users have no clue what the future (or the next unbidden download) will bring.
It hardly seems like the right way to run an operating system.
Easier activation
Although we didn't realize it at the time, the Win10 RTM "free" upgrade had to be installed in a specific sequence to keep your license intact. Those who clean installed Win10 from USB/CD frequently found out that their "free" upgrade resulted in a "not genuine" copy of Windows 10. Microsoft didn't bother to explain the proper sequence until 100 million people or so had upgraded.
Win10 version 1511 lets you type in your old Windows 7, Windows 8, or Windows 8.1 activation key, and validate Windows 10 online. As long as your Windows 10 version (Pro or Home) matches up with your previous Windows edition, you should have no problems activating.
At this point, there hasn't been enough testing of the new feature to ease my fears completely. Two questions remain:
Most recent PCs have the activation key burned into BIOS -- there's no certificate or sticker with a 25-digit activation code. Is the new Win10 version 1511 activator smart enough to grab the key on all Windows 7, Windows 8, and Windows 8.1 machines?
What happens to the folks who upgraded to Win10 RTM and flubbed activation because Microsoft's instructions were inadequate, and are now trying to install Win10 version 1511?