Review: Microsoft's Surface Special Edition NFL Type Cover delivers an unofficial benefit
Made for the Surface Pro 4, it could actually be a great upgrade for Surface Pro 3 users.
Few tech products in this world warrant a voiceover from late NFL Films narrator John Facenda, but we'll make an exception for Microsoft's Special Edition NFL Type Cover, which seems deserving of the "voice of god."
As the name implies, the NFL Type Cover is basically a standard Surface Pro 4 Type Cover with an officially licensed NFL team logo printed on the back. All 32 team logos are offered, including the generic Cleveland Browns (sorry, Cleveland.)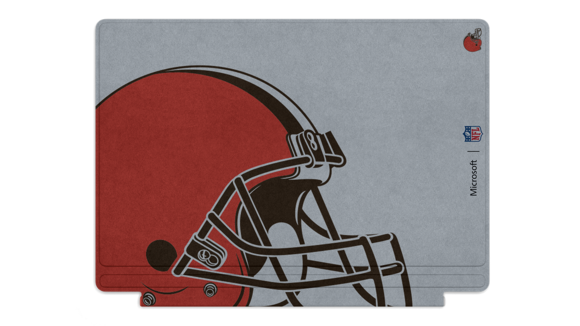 Microsoft
Only Cleveland fans could tell that the NFL Type Cover has the Browns' "new" logo.
As the NFL is basically a money-printing machine, the cost to get your team logo isn't cheap. A standard Type Cover can be found for as little as $101 on Amazon. A Type Cover with the nifty integrated fingerprint reader for Windows Hello is $135. The NFL Special Edition Type Cover will set you back $159. Ouch.
That makes it as expensive as Microsoft's fancy Signature Type Cover, and that's made with a luxury material we can't even pronounce called Alcantara. So yeah, you're paying for some player's Cadillac Escalade and for an owner's private jet, but at least you've got team spirit.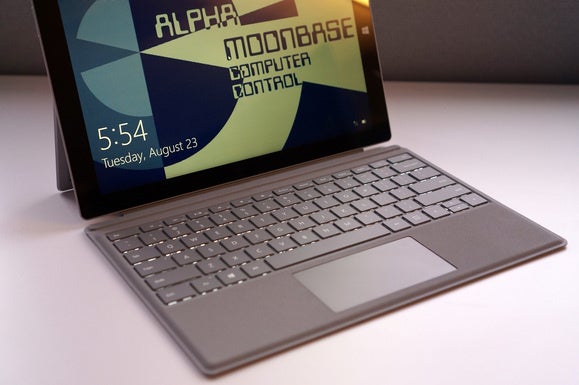 Gordon Mah Ung
It's sad that when being used, you won't be able to troll fans of competing teams. But maybe that was done for the vast majority of teams that won't make the playoffs this year.
The Design
I do take issue with the design choice of the NFL Type Cover. Each team's logo is placed on the back of the Type Cover and is offset, so it covers the fold.
Maybe it's me or my lack of design aesthetics, but I would prefer to see the entire logo on the back and centered. The logo itself is also only on the back the NFL Type Cover. When you're using your Surface, the logo is hidden. That's a big problem if you're a Denver Broncos fan and you want to troll Panthers fans while you sit in a cafe in Charlotte, North Carolina.
If you're rolling a Surface Pro 4 and its included keyboard, the only thing you get out of this is a fresh keyboard and team pride. For superfans, that's worth it. For others, it's a steep price price to pay when you could just put a $3 sticker on your current Type Cover keyboard. The NFL Type Cover lacks a fingerprint reader option, too.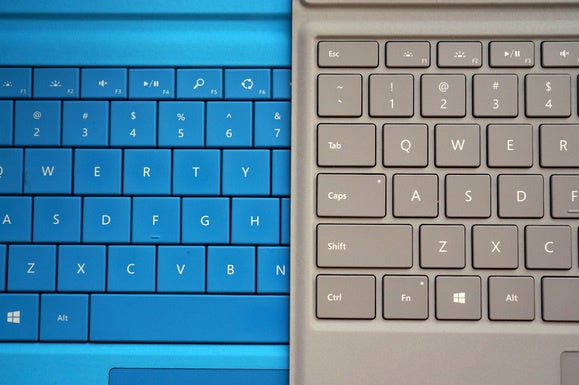 Gordon Mah Ung