Report: Apple could release new Macs in October
The MacBook Air, MacBook Pro, and iMac updates we've been waiting for could be getting close, and Apple is reportedly planning new software features for the iPad Pro.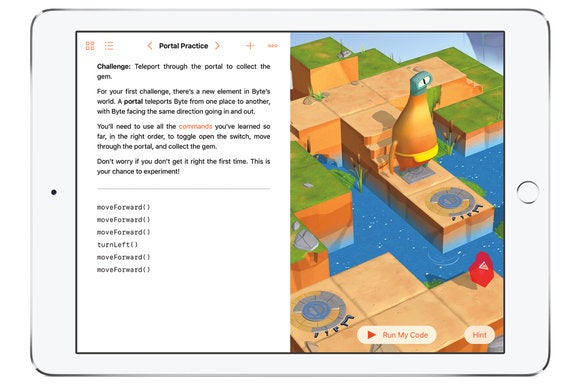 Swift Playgrounds is a new iPad-only app in iOS 10, but Apple hasn't gone very far in adding new iOS 10 features for working on an iPad—yet.
The Bloomberg report says this update might not come until 2017, though, which jibes with research by analyst Ming-Chi Kuo, who predicted a 10.5-inch iPad Pro joining the lineup in 2017. Currently the iPad Pro comes in 12.9-inch and 9.7-inch sizes, along with the 7.9-inch iPad mini.
If the iPad Pro is available in three sizes, we predict the company will discontinue the 9.7-inch iPad Air 2, which is still on sale, but we hope the iPad mini stays in the lineup as an affordable option for people who might balk at the iPad Pro's higher starting price of $599.
What do you think? Have you been holding off on buying a new Mac until Apple refreshes the lineup? Do you think we need a medium-sized iPad Pro? Let us know in the comments.