Reality check: How Windows 10's new privacy controls stack up
A hands-on look at whether Microsoft's Win10 Creators Update will win back your trust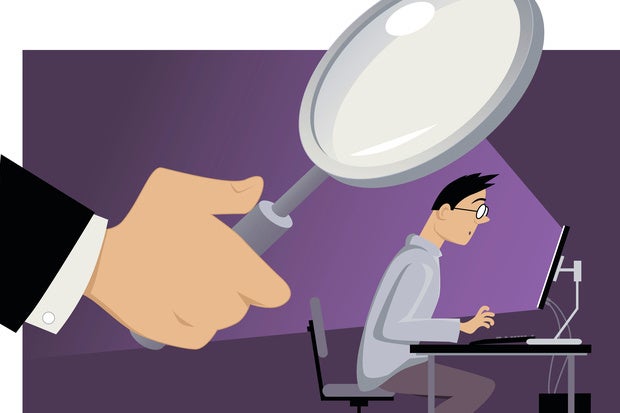 With Windows 10, Microsoft has raised user data tracking to new levels. Worse, Microsoft has been reticent to divulge what it's collecting and exactly how it uses that gathered data, further blurring the thin line it's walking between telemetry and snooping.
In fact, Microsoft's unwillingness to share details about the user data it gathers from Windows 10 has been one of the two main reasons for sticking with Windows 7. (The other, forced updates, may be solved in a few months.) So when Executive Vice President of Windows and Devices Terry Myerson announced forthcoming changes to Microsoft's data collection features in Windows 10, you can bet the Windows faithful were listening.
In his blog post, Myerson renewed Microsoft's commitment to providing "the most secure Windows ever and a product you love and trust." It's a laudable goal and, given the current regulatory pressures in Europe and a scathing rebuke from the Electronic Frontier Foundation, a timely one. Says Myerson:
Many of you have asked for more control over your data, a greater understanding of how data is collected, and the benefits this brings for a more personalized experience. Based on your feedback, we are launching two new experiences to help ensure you are in control of your privacy.

First, today we're launching a new web-based privacy dashboard so you can see and control your activity data from Microsoft including location, search, browsing, and Cortana Notebook data across multiple Microsoft services. Second, we're introducing in Windows 10 a new privacy set up experience, simplifying Diagnostic data levels and further reducing the data collected at the Basic level.
Any reduction in Win10 data gathering is praiseworthy, as is any increase in transparency. But will this new initiative significantly reduce the amount of data collected? Or, more important, will we learn more about what data is harvested and how it is handled? The days of "love and trust" for Windows may be gone, but there's still hope that plain talk and honesty may help us Windows users sleep a little better at night.
Following is a side-by-side comparison of Myerson's new offerings for Windows 10 Creators Update (due in April or so) and what we already have in Win10 (version 1607, released last July). The results may surprise you.
The Settings app
Win10 currently sports an enormous array of privacy settings—almost 100, scattered across 16 categories in the Settings Privacy applet (screenshot).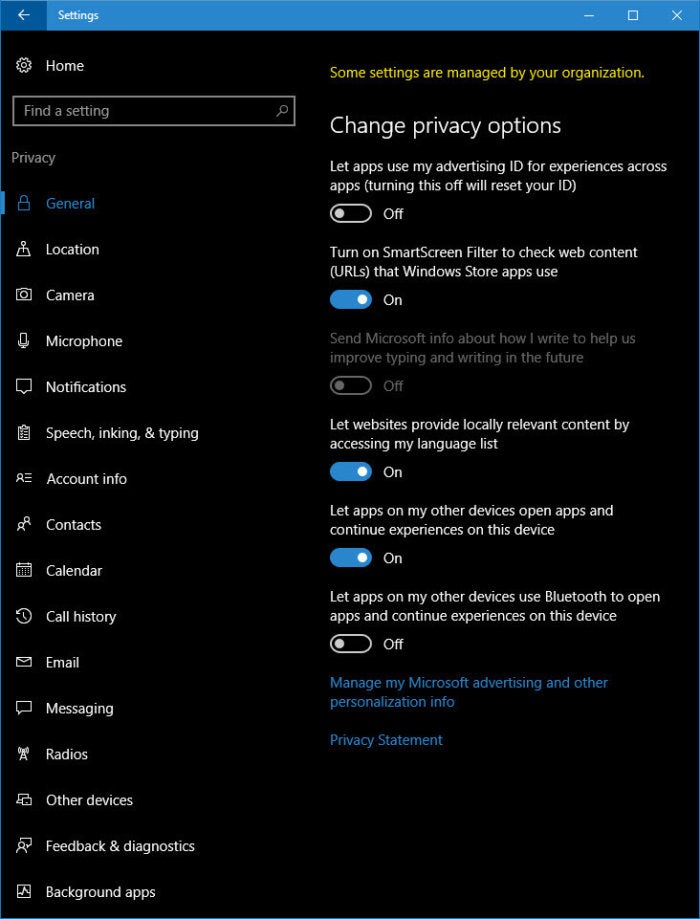 InfoWorld
We don't yet know what the final Creators Update Privacy Settings will look like, but comparing the current (1607) Privacy Settings with the latest beta (15002) Privacy Settings reveals no significant differences.