New call-blocking apps in iOS 10 can stop spammers and scammers before they reach you
iOS 10 allows apps to provider Caller ID labels for incoming voice calls, and automatically block callers, too.
If you copy a phone number from the Phone app or another source in iOS and switch to Hiya, it recognizes the format and offers to look it up. The lookup shows any information, including reports from other users, a ranking, and the number's location and cellular network. You can then tap to report, selecting a category and entering a report, or block. Hiya says that it discovered a flaw in call blocking that prevents it from blocking numbers at the moment (both automatically and at a user's request), but Apple is aware of the flaw and plans to fix it.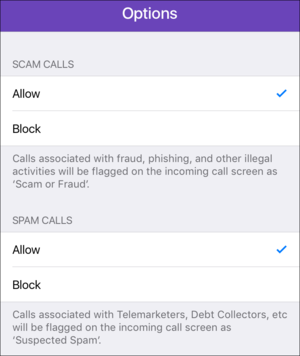 Hiya and other apps will be able to automatically block calls by criteria instead of just labelling them.
Once that's fixed, Hiya will be able to automatically block scam and/or spam calls, which will prevent you from even seeing the call appear. These options might be good for a relative or friend who either wants to or needs to not receive such calls.
Other apps well known in the Android world have announced upcoming release. TrueCaller, popular in India, claims to block about 400 million calls a month, and Nomorobo, popular with VoIP calling services, have versions coming. Nomorobo plans to charge $2 a month after a 30-day free trial.
Many apps that offer limited blocking and ID already appeared in the App Store prior to iOS 10, so you'll need to look carefully to find ones that have been updated. Some older apps manipulate your Contacts to add huge quantities of numbers, which was an ugly kludge, but it worked. Fully compliant iOS 10 apps don't have to mess with your Contacts at all, so look for a release date of September 13 or later.