Microsoft's new tally for Windows 10: 200 million
But third-party metrics don't support the company's contention that Windows 10's adoption has outpaced Windows 7's in late 2009-early 2010.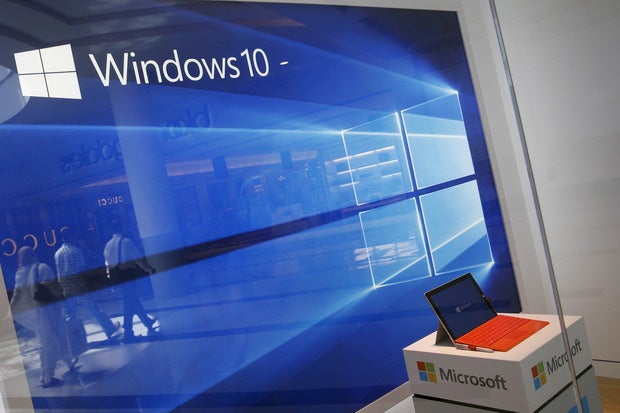 Credit: REUTERS/Shannon Stapleton
Microsoft yesterday updated its Windows 10 claim, saying that the new operating system is on more than 200 million devices that have been used at least once in the past month.
The number included not only personal computers and tablets, a company spokesman confirmed, but also Xbox One video game consoles -- the box got Windows 10 in November -- and smartphones now running a preview of Windows 10 Mobile.
"As of today, there are more than 200 million monthly active devices around the world running Windows 10," asserted Yusuf Mehdi, Microsoft's lead marketing executive for the Windows and devices group. Mehdi tossed out several other upbeat statistics in a post to a company blog Monday.
"Windows 10 adoption is accelerating, with more than 40% of new Windows 10 devices becoming active since Black Friday," Mehdi said, referring to the shopping day after the U.S.'s Thanksgiving holiday. "In fact, Windows 10 continues to be on the fastest growth trajectory of any version of Windows -- ever -- outpacing Windows 7 by nearly 140% and Windows 8 by nearly 400%."
Mehdi also announced that 22 million of the 200 million-device total -- or about 11% -- were in enterprises and educational organizations, a number likely derived from tallies of Windows 10 Enterprise and Windows 10 Education, the editions available only to businesses, schools and universities.
Today's data refresh was the first from Microsoft in three months: On Oct. 6 a different company official said that 110 million users were then running Windows 10.
It's impossible to corroborate Microsoft's claims using data from outside the company -- the "monthly active" framing of the 200-million measurement implied that Microsoft was tallying unique connections to the Windows Update service, which polls Redmond's servers only when a device is on -- but third-party statistics hint that fewer devices are running Windows 10, and that the OS has fallen slightly behind Windows 7's uptake tempo in its first five months.
On Friday, U.S.-based analytics vendor Net Applications pegged Windows 10 with an overall user share of 10% -- an estimate of the fraction of the global users who went online in December running the OS -- and indicated that Windows 10 accounted for 10.9% of all Windows-powered personal computers.
Net Applications' user share represented almost 164 million Windows 10 PCs worldwide, assuming a total of 1.5 billion Windows systems in use. (Microsoft has frequently cited the latter figure when it has touted revenue opportunities for developers of Windows software.) The 164 million, however, does not include tablets, smartphones and Xbox One consoles running Windows 10.