Microsoft slips user-tracking tools into Windows 7, 8 amidst Windows 10 privacy storm
Worried about Windows 10's deep-reaching user tracking? Some of it's coming to Windows 7 and 8, too.
Begone!
Disabling the tracking tools in the Recommended KB3068708 update isn't simple, either. It connects to vortex-win.data.microsoft.com and settings-win.data.microsoft.com, which are hard-coded to bypass the Windows HOSTS file. In other words, it's tricky to block unless you have a firewall that can block HTTPS connections as well as be configured manually, ExtremeTech explains. There are options in GPEdit.msc that allow you to disable application telemetry and CEIP participation, but it's unknown if they behave correctly after the new patches are installed.

Where to uninstall updates. (Image ironically taken on Windows 10.)
If you don't want these new tracking tools on your PC, the best thing to do seems to be simply uninstalling the offending updates, then blocking them from being reinstalled.
To do so, head to Control Panel > Programs > Uninstall or change a program. Here, click View installed updates in the left-hand navigation pane. In the search box in the upper-right corner, search for the KB3068708, KB3022345, KB3075249, and KB3080149 updates by name. If they're installed, they'll pop right up. If you find one, right-click on it and select Uninstall to wipe it from your system.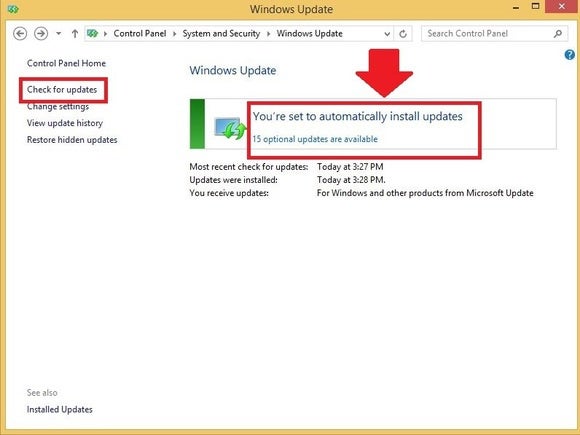 To block the updates from being downloaded again, dive back into the Control Panel and head to System and Security > Windows Update > Check for updates. The system will look for updates, then say you have a certain number of updates available, separated by status (Optional, Recommended, Critical). Simply click the recommended updates link, find the KB3068708 and KB3022345 updates, then right-click them and select Hide update. Boom! Done.
Now dive into the optional updates and hide KB3075249 and KB3080149 as well.