Microsoft pushes Windows 10 upgrade using tactic it once called 'a mistake'
Maker of 'GWX Control Panel' tool reports that Windows 7 and 8.1 PCs receiving upgrade as pre-selected 'Optional' item in Windows Update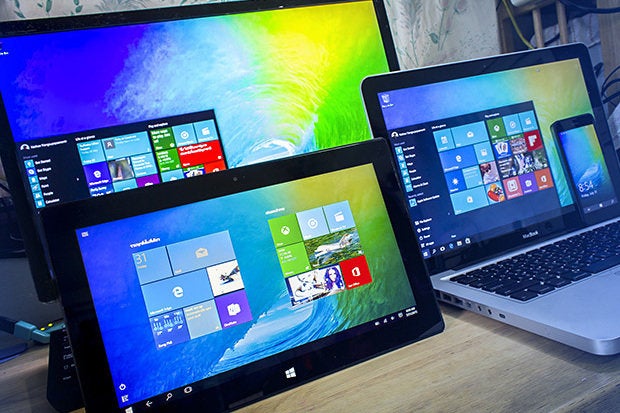 Microsoft has begun to deliver the Windows 10 upgrade to eligible Windows 7 and Windows 8.1 PCs through Windows Update, making good on an October announcement.
A company spokeswoman confirmed that the Windows 10 upgrade is reaching customers' systems.
More than three months ago, Terry Myerson, the executive who leads the operating system and devices group, said that the Windows 10 upgrade would be pushed to users via Windows Update, the primary maintenance service for its OSes.
At the time, Myerson said that the upgrade would first appear under the "Optional" section in Windows Update, then later transit to "Recommended." The difference is more than labeling: In Windows Update, "Optional" is supposed to be just that; customers must explicitly check the box for an item for it to automatically download and install. "Recommended" items, on the other hand, will be retrieved and installed unless the user has changed the default settings of Windows Update.
In the past, Microsoft has issued updates and upgrades in that two-step process under which bits first appeared under Optional, then after a month or more -- a span Microsoft used to digest diagnostic data from affected PCs to ensure things worked as expected -- the same update shifted to Recommended, and reached the majority of users.
It's unclear whether Microsoft is following the plan it laid out in October: While several prominent bloggers who focus on Microsoft -- including Paul Thurrott and ZDNet's Mary Jo Foley -- said that the Windows 10 upgrade had been deployed as Recommended in Windows Update, there was no explicit evidence that that had, in fact, begun.
But the Windows 10 upgrade has appeared under Windows Update's Optional list, according to Josh Mayfield, the creator of GWX Control Panel. The free utility made Microsoft's Get Windows 10 (hence "GWX") upgrade reservation app go away, purged the system of upgrade files, and blocked the automatic upgrade.
Mayfield maintains a multiple-PC pool of test machines to monitor how Microsoft promotes Windows 10. Yesterday, he confirmed that the upgrade showed up under Optional on both Windows 7 and Windows 8.1 PCs.
"As we saw over the summer, it's listed as an 'Optional' update but automatically selected to install, unlike other updates in that category," said Mayfield in an email reply to questions Tuesday.
Mayfield was referring to events that began in mid-September at the latest, when users noticed "Upgrade to Windows 10 Home" or "Upgrade to Windows 10 Pro," in Windows Update. Those items appeared in the Optional section of Windows Update's listing of available patches and fixes. Normally, updates pegged as Optional will not download to a PC -- whether automatically or in a manual check -- until the user has ticked a box.