Microsoft doesn't see Windows 10's mandatory data collection as a privacy risk
Exec says telemetry data is key to improving the operating system.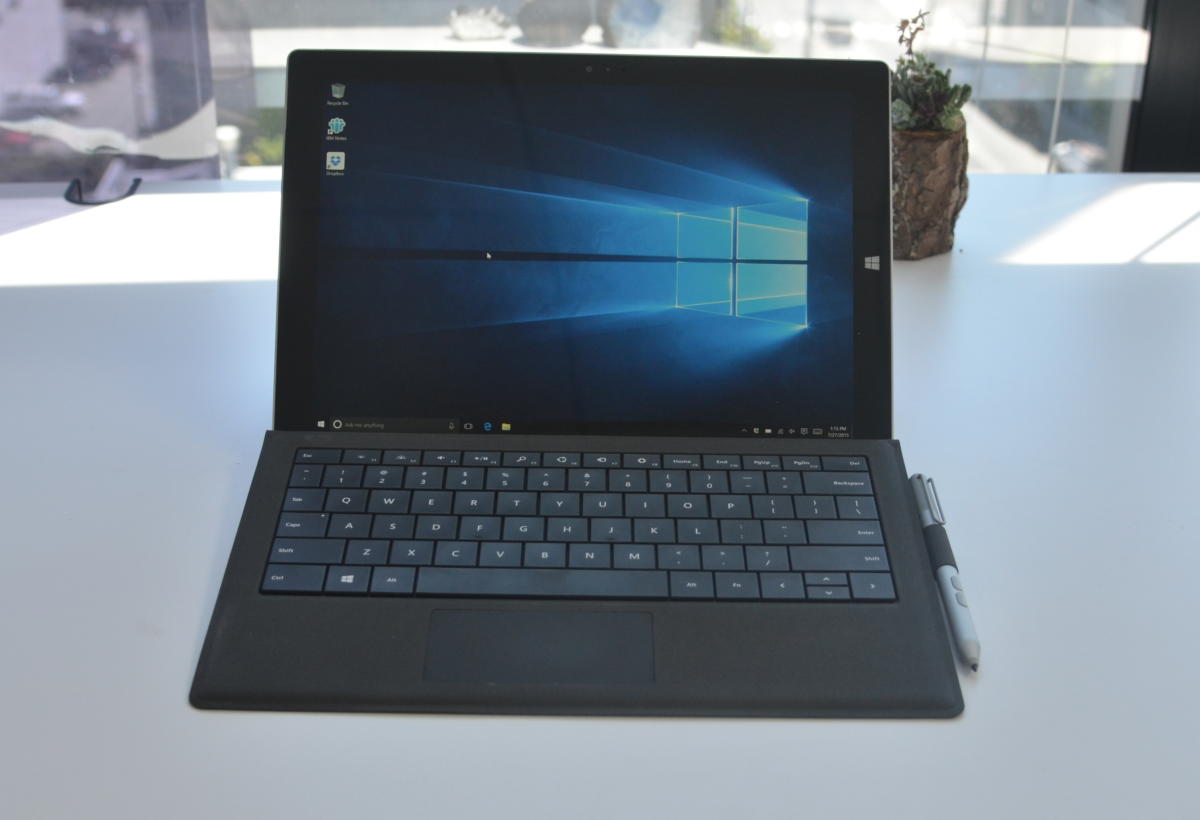 A Surface Pro 3 running Windows 10. Credit: Blair Hanley Frank
In the run-up to the launch of Windows 10 earlier this year, users noticed that Microsoft's operating system would be collecting more data on them by default than it had in the past, including information about their location and what they're typing, and sending it off to Microsoft.
Understandably, some folks were concerned about the privacy implications of such a move, especially given disclosures around government surveillance, and the fact that Microsoft previously hadn't built this kind of data collection into its operating system.
Those concerns weren't helped by Microsoft, which was slow to clarify exactly what it takes from users and how to disable much of that collection. It's possible for users to opt out of things like the contact and calendar tracking through Microsoft that Cortana uses to provide its personal assistant services, but people who use Windows 10's express settings will toggle them on immediately.
Windows 10 also currently requires that all users hand over some information about how their devices are being used -- what Microsoft calls basic telemetry. That information relates to things like when and how Windows 10 crashes, and Microsoft Corporate Vice President Joe Belfiore said in an interview that the company needs that information to improve the experience of using its operating system.
"And in the case of knowing that our system that we've created is crashing, or is having serious performance problems, we view that as so helpful to the ecosystem, and so not an issue of personal privacy, that today, we collect that data so that we make that experience better for everyone," he said.
In Belfiore's view, Microsoft's current setup properly addresses users' privacy concerns, since it lets them opt out of the collection of personal information. For those tracking features that users can't opt out of, he said the company doesn't consider them to be a privacy issue.
"And in the cases where we've not provided options, we feel that those things have to do with the health of the system, and are not personal information or are not related to privacy," he said.
Belfiore emphasized that Microsoft is still working on Windows 10 and adapting its policies to meet users' needs. The company has already begun back-tracking on its hardline stance toward telemetry data when it comes to enterprise users.
Windows and Devices Group head Terry Myerson said in a recent blog post that the company will allow Windows 10 Enterprise users to disable all data collection including telemetry data, though the company doesn't recommend users take that route.