Microsoft certifies new PCs with Windows 7 to ease enterprises onto Windows 10
The special category of PC will run Windows 7 or Windows 8.1 on top of modern hardware.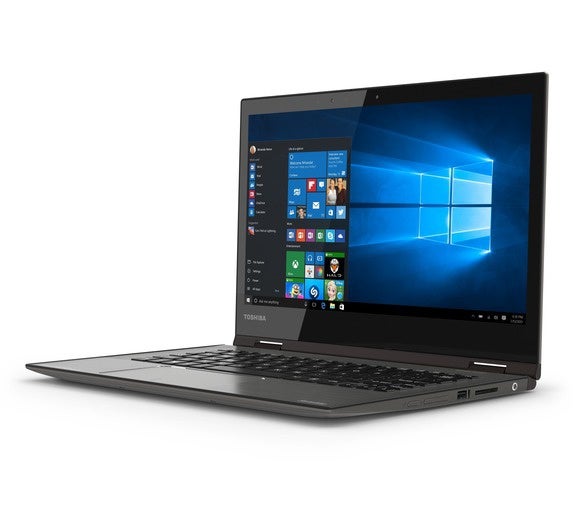 Credit: Toshiba
Businesses are rushing toward Windows 10 as fast as they can, but they simply need more time. To accommodate them, Microsoft is trying something different: creating a transitional list of PCs built on the latest Intel Skylake hardware, but certified to run the tried-and-true Windows 7 and Windows 8.1 operating systems for now.
The program tacitly acknowledges that enterprises have a hardware budget they need to spend, and migrating a company from Windows 7 and Windows 8.1 can literally take years. Running an older OS on top of the latest hardware represents a "customer-first" approach to the transition, Microsoft said.
Still, the carrot comes with a pair of sticks. Microsoft will support the list of Skylake PCs running Windows 7 and 8.1 for only 18 months, until July 2017. And while the Windows 7/8.1 integration is being designed with Intel's Skylake in mind, new PCs based on upcoming chips—Intel's Kaby Lake, Qualcomm's 8996 chips, or AMD's Bristol Ridge—will all require Windows 10.
Why this matters: Microsoft's free upgrade to Windows 10 was really a grassroots campaign to lobby businesses to adopt the new OS—and continue their lucrative license fees and support contracts. The 200 million "active" devices that now run Windows 10 prove the strategy has partially worked. Still, over 55 percent of the world's PCs run Windows 7, including businesses who consider it to be a stable operating system. Microsoft appears willing to be patient, as long as the migration does happen, eventually.
Businesses adopt Windows 10 at their own pace
Even as Windows 10 adoption seems to be slowing, it appears businesses are embracing it. "The interest is definitely there," said Bob O'Donnell, chief analyst at TECHnalysis Research, who ran several surveys of businesses in the fall, both in the United States and abroad. "But the interest and when they can do [deploy] it are two different things."
"Companies are generally positive toward Windows 10," agreed Steve Kleynhans, an analyst at Gartner.
Kleynhans said the industry has wrestled with the same sort of transition pains in the past, such as when companies migrated off Windows XP. "I don't think that Microsoft needs to push them," he added. "Companies are moving as fast as they can."
Hardware budgets, however, force a company to buy PCs before they may be ready to roll out. The budget and the process for rolling out new PCs isn't usually aligned with the project of deploying a new operating system across a company, Kleynhans noted. A company may buy a traditional notebook now and deploy it with Windows 7, intending to upgrade it to Windows 10 in a year's time.