Microsoft acknowledges bug led to Windows 10 November upgrade stoppage
Restores 1511 to download site, restarts Windows Update push.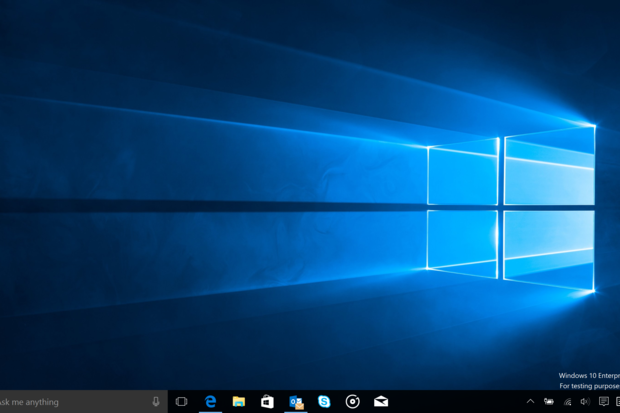 Microsoft has restored access to Windows 10's November upgrade from its download center, saying that it pulled the upgrade because of a bug.
"Recently we learned of an issue that could have impacted an extremely small number of people who had already installed Windows 10 and applied the November update," a Microsoft spokesman said in a Tuesday statement. "It will not impact future installs of the November update, which is available today."
Microsoft yanked the upgrade from the download website -- and stopped serving it to Windows 10 users via Windows Update -- last week. According to the company, the upgrade had reverted four preferences within the operating system to the original "on" default settings.
"We will restore their settings over the coming days and we apologize for the inconvenience," the spokesman added.
The settings that were changed included two in Windows 10's privacy section -- one that lets the user's advertiser ID to be tracked across multiple apps, another that enables an anti-phishing filter for apps that display Web content -- and a second pair that synchronized devices and allowed various first-party apps to run in the background to, for instance, provide notifications.
Microsoft provided some information on the settings bug in a support document, and also rolled out a new cumulative update, the only kind for Windows 10.
While the bug may seem minor -- especially in the context of the roll call of louder complaints about the November upgrade on Microsoft's own support forums -- the company may have been ultra-sensitive to the privacy settings snafu, considering that the firm has been manhandled by critics over what they saw as a significant uptick in intrusiveness. Those who had turned off the advertiser ID tracking, for example, would certainly have been upset to discover that it had been switched back on after the upgrade.
After fixing the problem, Microsoft restored the upgrade to the download center, where current Windows 10 users can generate installation media -- usually a USB thumb drive, but alternately a DVD -- with the Media Creation Tool (MCT). Many have been using the MCT to cut the line for the upgrade, normally served through the Windows Update service, and skip the wait as Microsoft slowly rolls it out in its now-familiar staggered fashion.
Computerworld confirmed that the MCT now downloads the November upgrade, which Microsoft identifies as both 1511 -- a nod to the November 2015 release date -- and build 10586, rather than the original July 29 code that it had reverted to last week.